Individual Learning Group Participation
C5 Children's School – Festival of Learning 2019
Ribbon Cutting Ceremony
Individual Learning Group Participation
Teacher's Name – Vernard
Number of Children – 7
Children's Names – Olivia, Andrew,Clio, Avani, Deniz, Tobias, Stewart
Number of Non-Staff Chaperones – 3
Chaperone's Names – Cindy, Dana, J.P. Behailu
Entrance Music and/or Song Name – Happier
Description of the Ribbon Segment that the Children Made – Collaborative painting on long piece of paper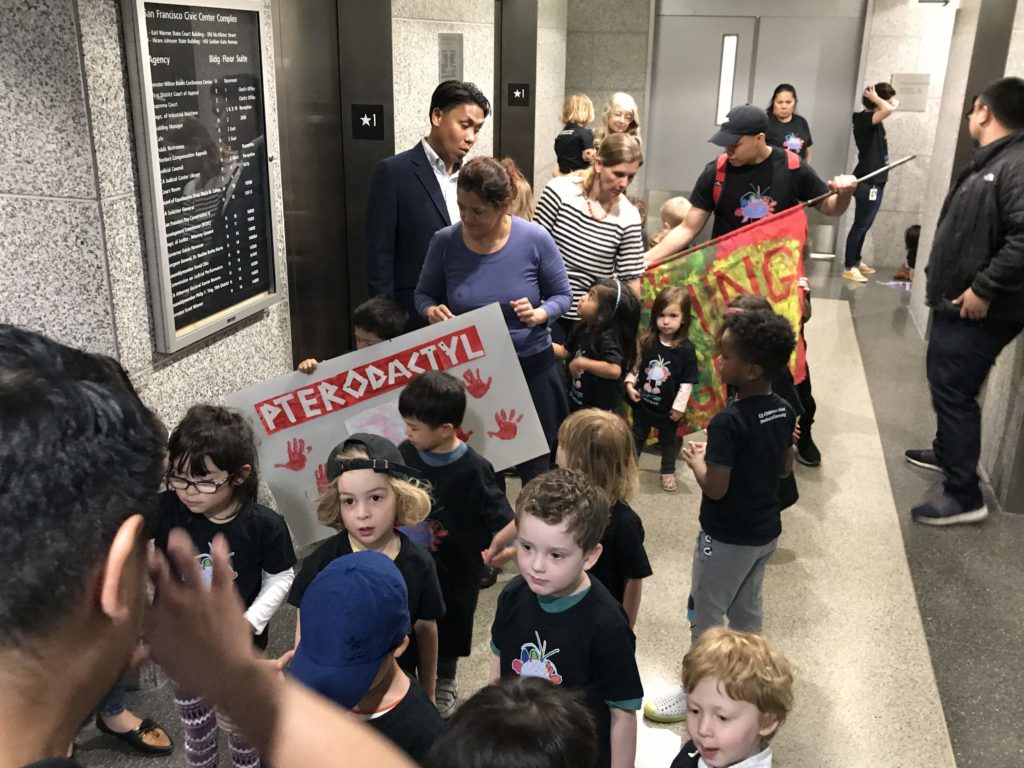 The Pterodactyls Group prepared for the Ribbon Cutting Ceremony by making their learning group sign and ribbon and by choosing the music for their grand entrance into the Great Hall.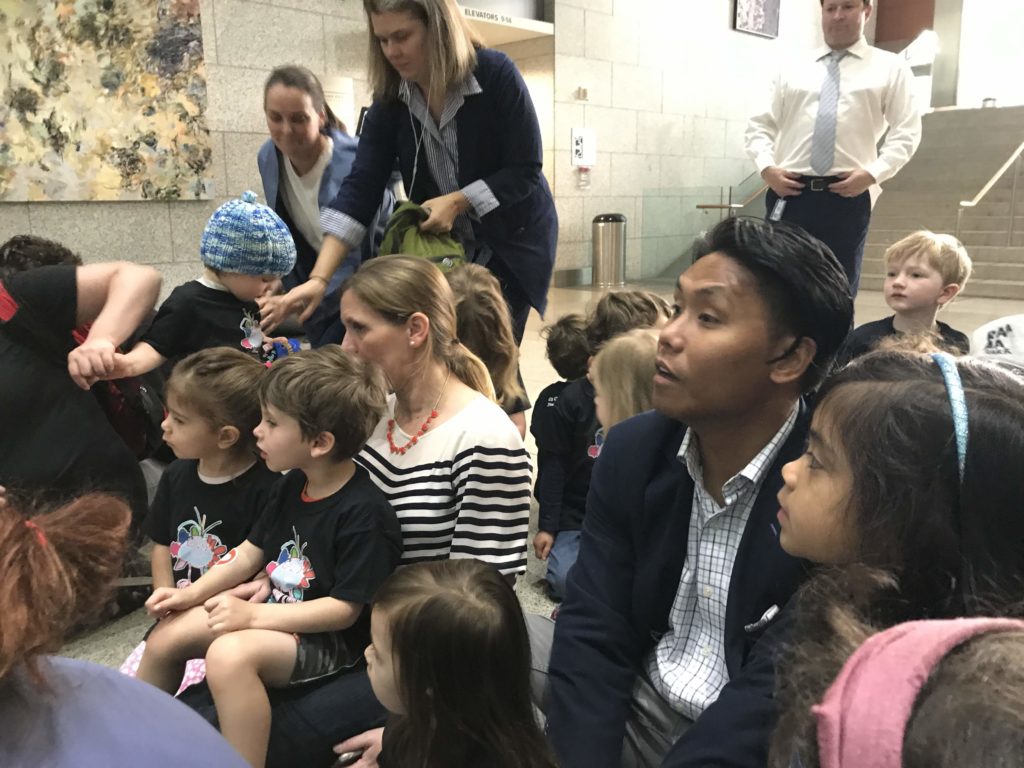 They were joined by their parent and family member chaperones and walked to the waiting area
by the elevators away from the Great Hall .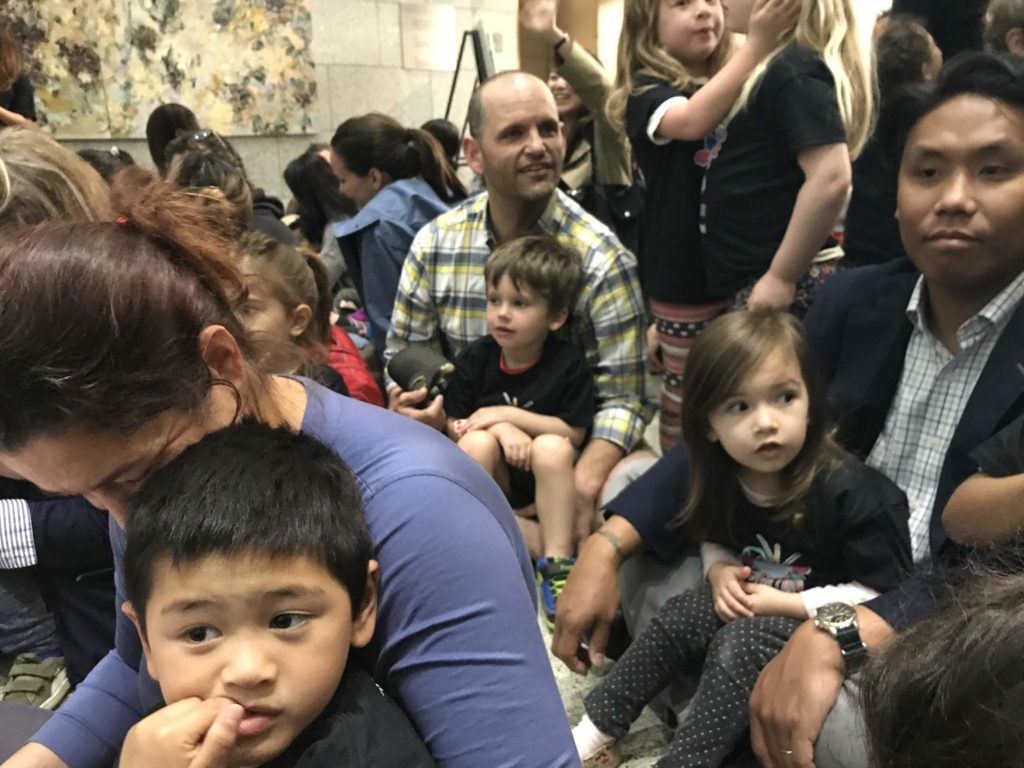 The group triumphantly entered to their music and carrying their hand-made sign.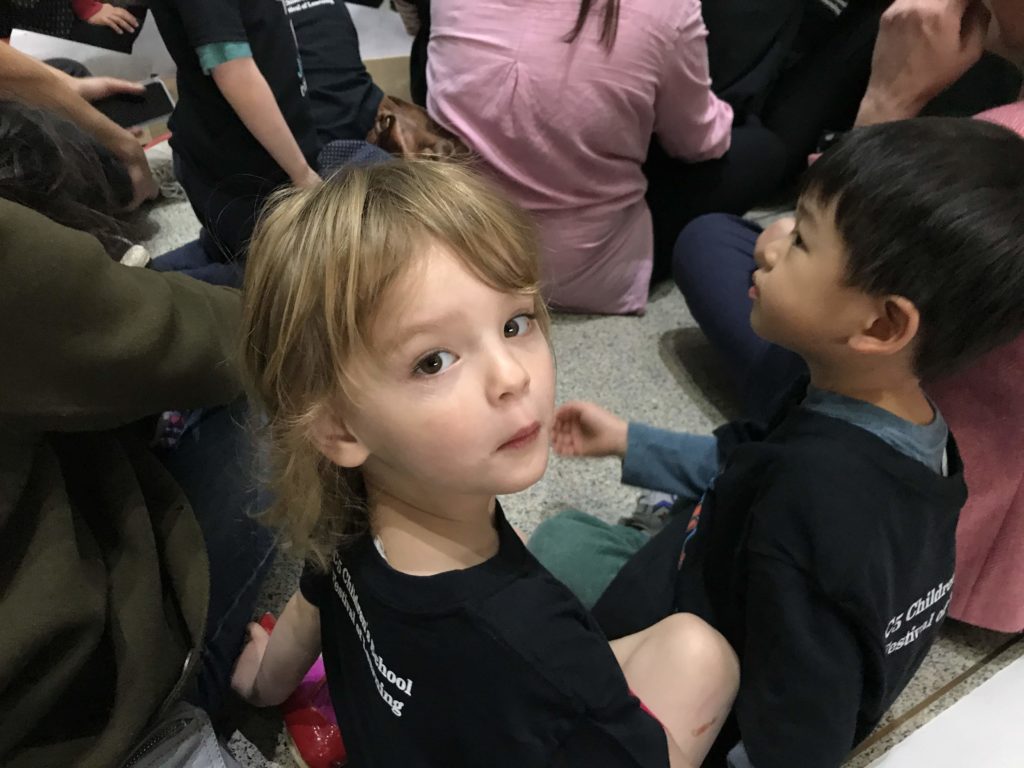 They took their place and watched the other learning groups enter with their signs and music.
The puppet show was a big hit and the children sang the Hello Song to all of the learning groups and the another Music Together song, Great Big Stars.
The actual ribbon cutting by City-County Supervisor Matt Haney was exciting and opened up the big screen on the Festival of Learning Website!