Ribbon Cutting Ceremony for
2019 Festival of Learning
All C5 Learning Groups | 455 Golden Gate Ave. Great Hall | 9:30 a.m.–10:00 a.m.
Festival Grand Marshall | San Francisco City-County Supervisor Matt Haney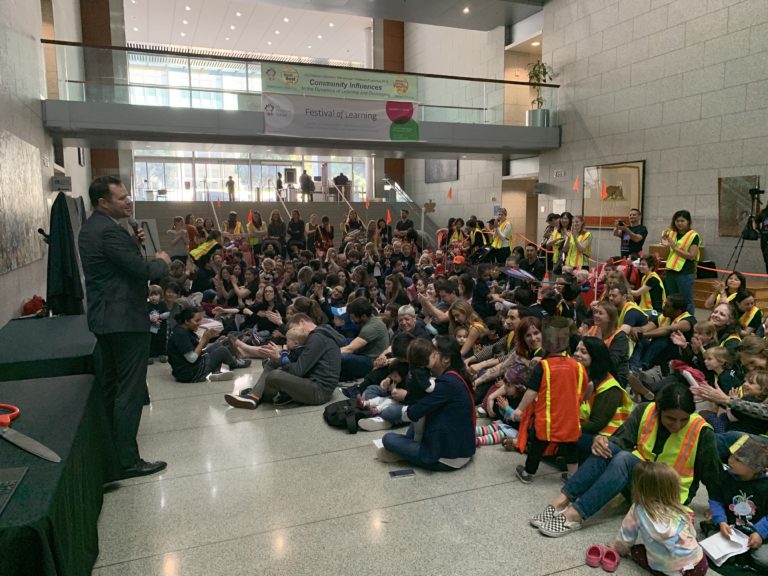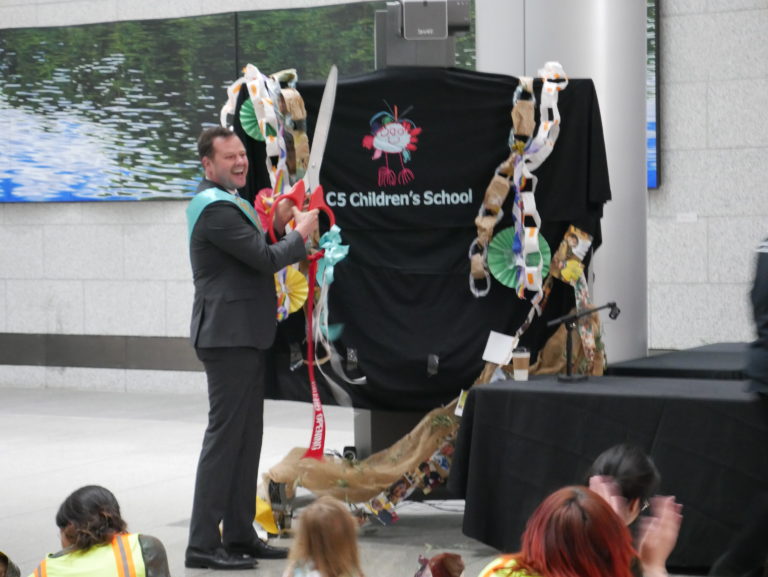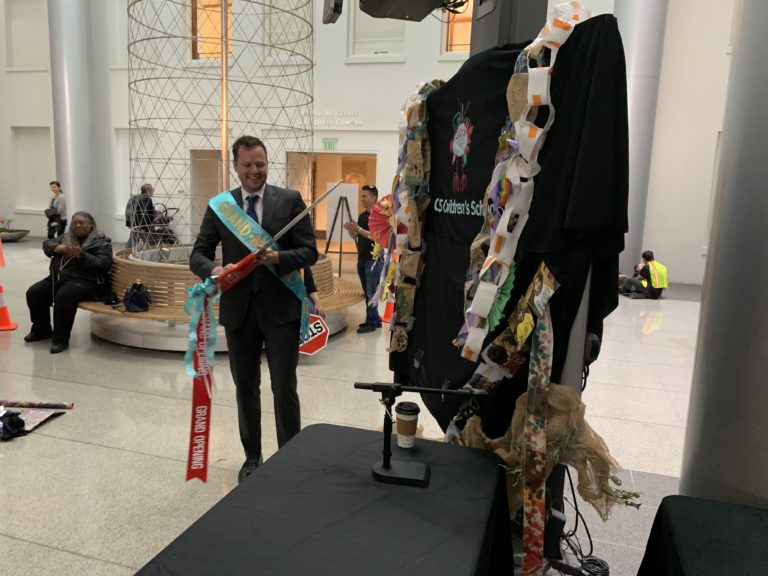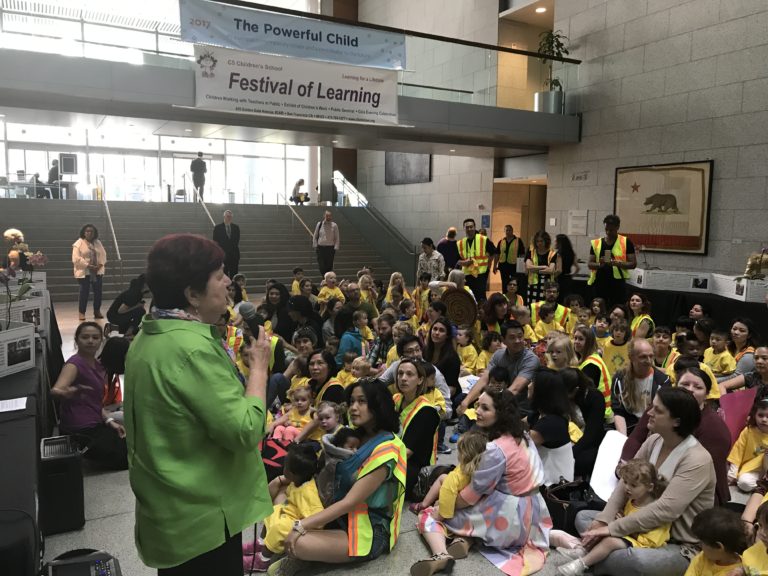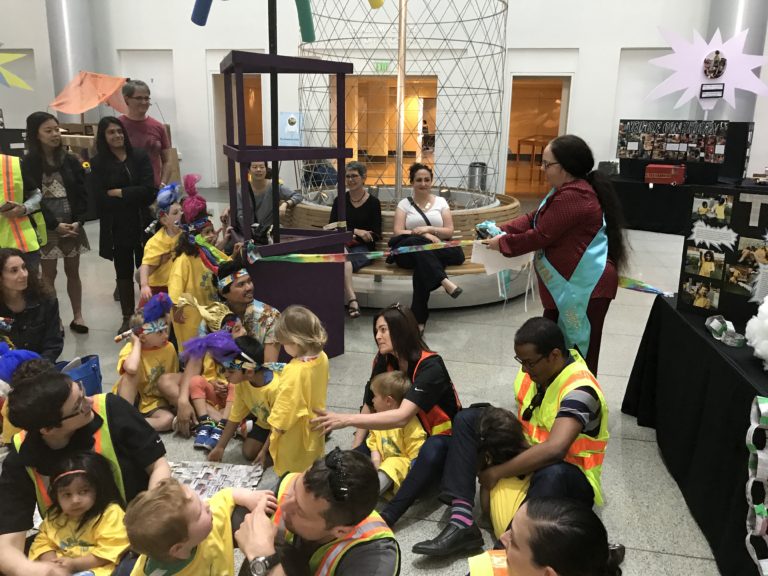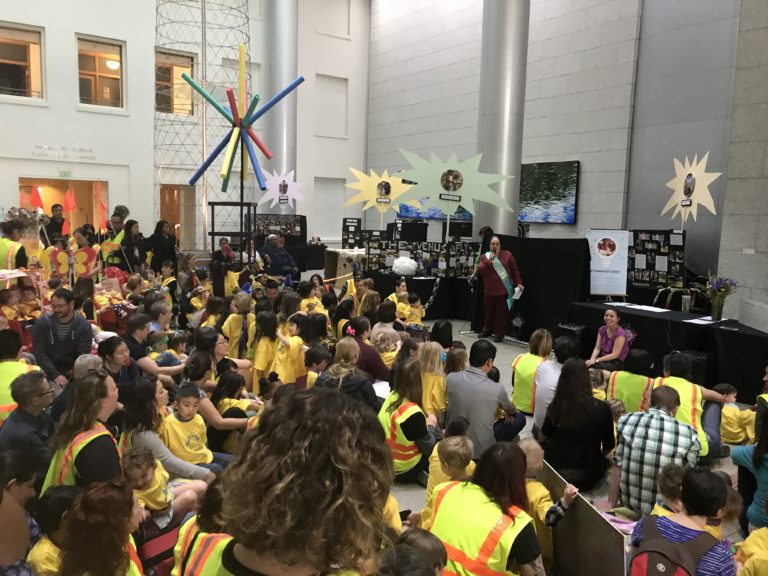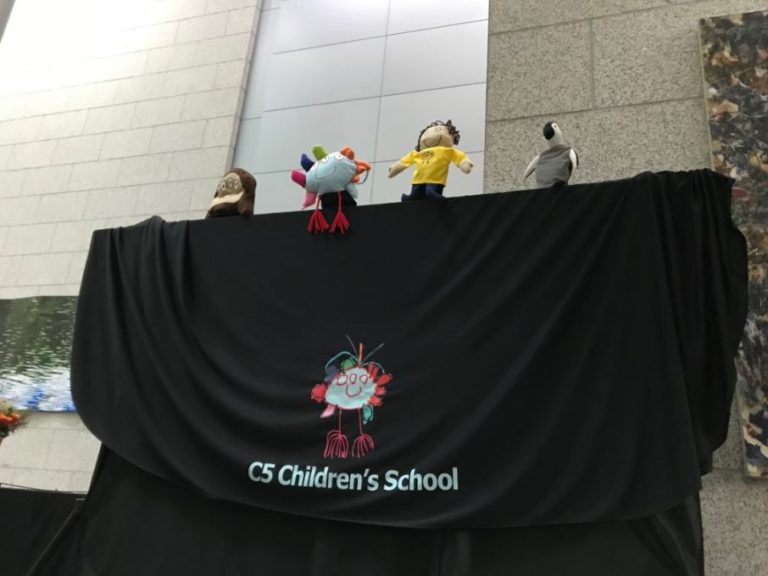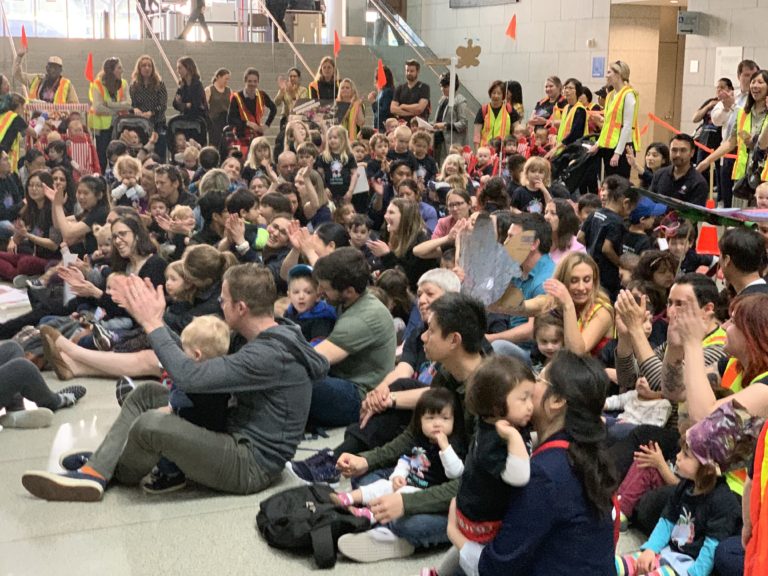 We held our Annual Festival of Learning Ribbon Cutting Ceremony to open the 2019 festival on Wednesday, May 1st, from 9:30–10:00 a.m. in the Great Hall of the Ronald M. George State Office Complex at 455 Golden Gate Avenue in San Francisco.
Over 200 people participated in the ceremony, including all of the children at C5 Children's School participate, including infants and young toddlers in buggies and strollers and toddlers, preschoolers, and pre-k children walking. All learning groups entered as in the Olympics with each group's unique music and identifying sign that they have made. Several groups were also singing to the music, occasionally with lyrics that they composed. All 42 C5 staff members were also in attendance, along with many parents and family members who came to chaperone and to watch the celebration. The general public was invited, and many attended.
Each year we also have a dignitary who is the Grand Marshall for the entire festival. In 2019, our Grand Marshall was San Francisco City-County Supervisor Matt Haney. He assisted us in cutting the ceremonial ribbon, made a brief, inspiring speech, and supported us in the month-long festival.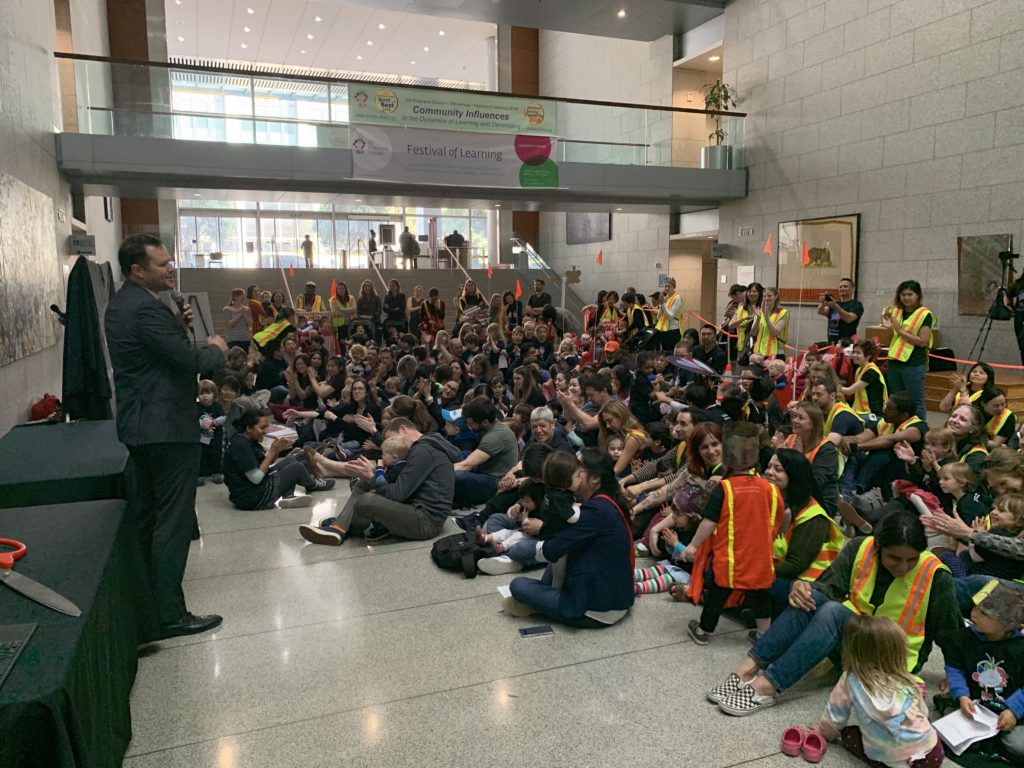 Link Here for a video of the entire ceremony AND for individual Learning Groups' participation photos and videos. We held the Annual Ribbon Cutting Ceremony to open the Festival of Learning for the months of April–June.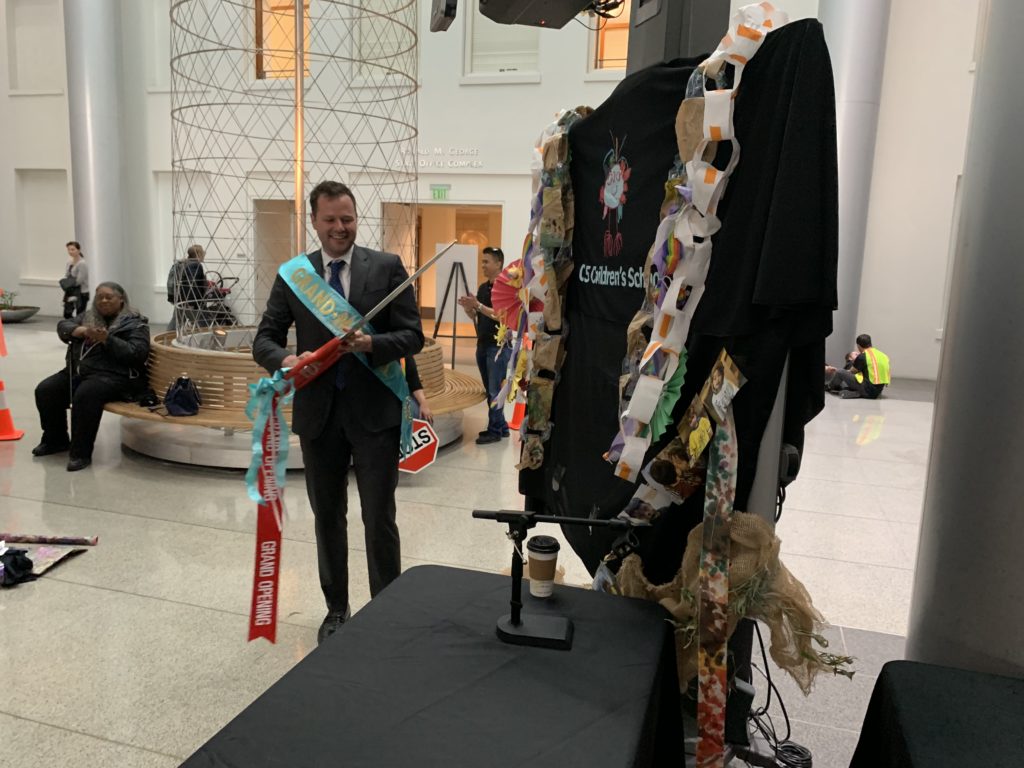 The Grand Marshall, City Supervisor Matt Haney, officially cut the ribbon and opened the month-long festival.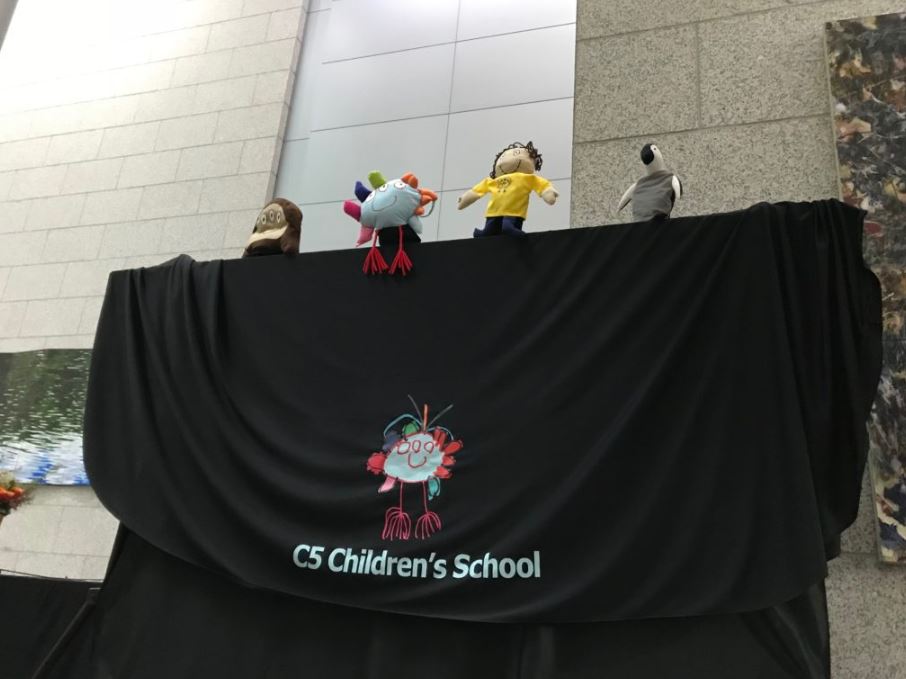 The puppet show welcomed all learning groups, led singing, and highlighted Community Influences.
All children, families, and staff gathered in the Great Hall of the State Building for the ceremony.