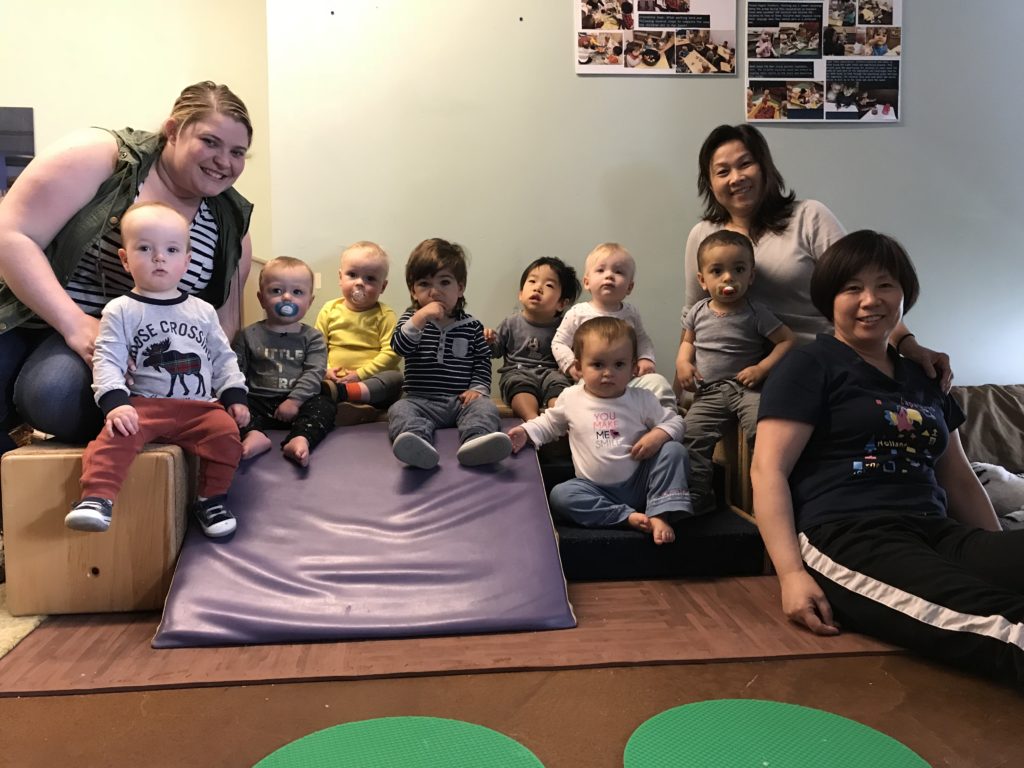 Children: Beckett, Ronan, Ilya, Augustine, Tadgh, Eila, Freja, Annette, Roshan, Penelope
Teacher: Nicole, Courtney, Jenny
Background
In general, the seashore children enjoy eating and tasting new foods. Following those interests, the teachers presented the Seashore children with more books about fruits and vegetables. As the children explored the books, the teachers followed their leads to extended and build on that interest.
Over the course of four weeks, the children's interest in food was the primary motivation and energy for exploring fruits and veggies more extensively. The exploration included shopping at the farmer's market for a variety of items, cleaning them, tasting them in different forms, studying each part of them, and cooking recipes using them.
Project Exploration
Parent-Family Quotes
What do you think was most memorable about the fruits and vegetables exploration?
"I think she enjoyed squishing the sweet potato the most." — Mackenzie, Beckett's mother
"When we had squash at home after the exploration, it seemed like Ronan recognized it and possibly put together that he had the squash at school before." — Beckett, Ronan's father
"It was fun to work with the children as they helped to wash and clean the fruits and vegetables in the water table." — Azan, Babbling Brook Teacher
"When we went on the farmer's market trip, the children seemed to pick up on everything going on as we walked down the street. The children clapped and watched when we came upon a band playing music " — Maryam, Ilya's mother
Featured Videos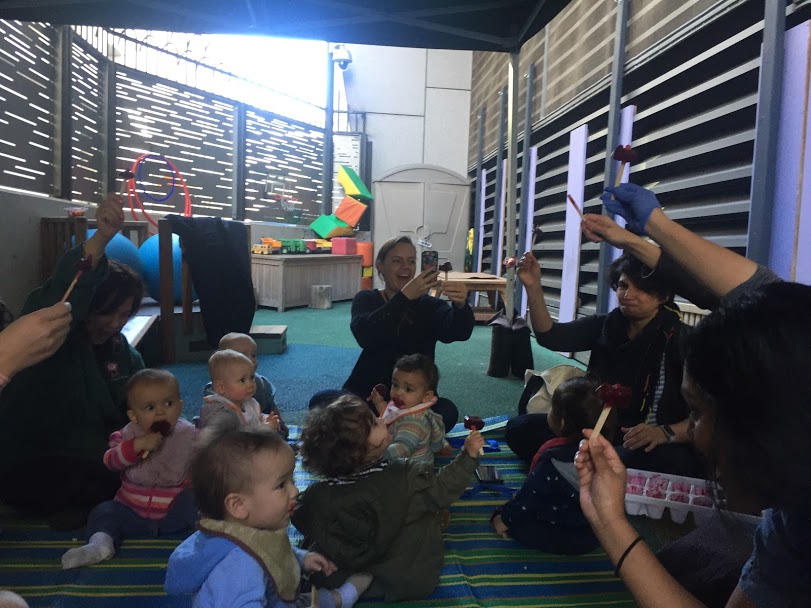 Items brought into the classroom in line with Weekly Plans
~ Mirrors, tunnels, mirror box, and light table
~ Balls, cars, puzzles, and stacking toys
~ Stuffed animals, pillows, and scarves
~ Books, CDs, and radio boom box
~ Musical Instruments and clothing
~ Shakers and bells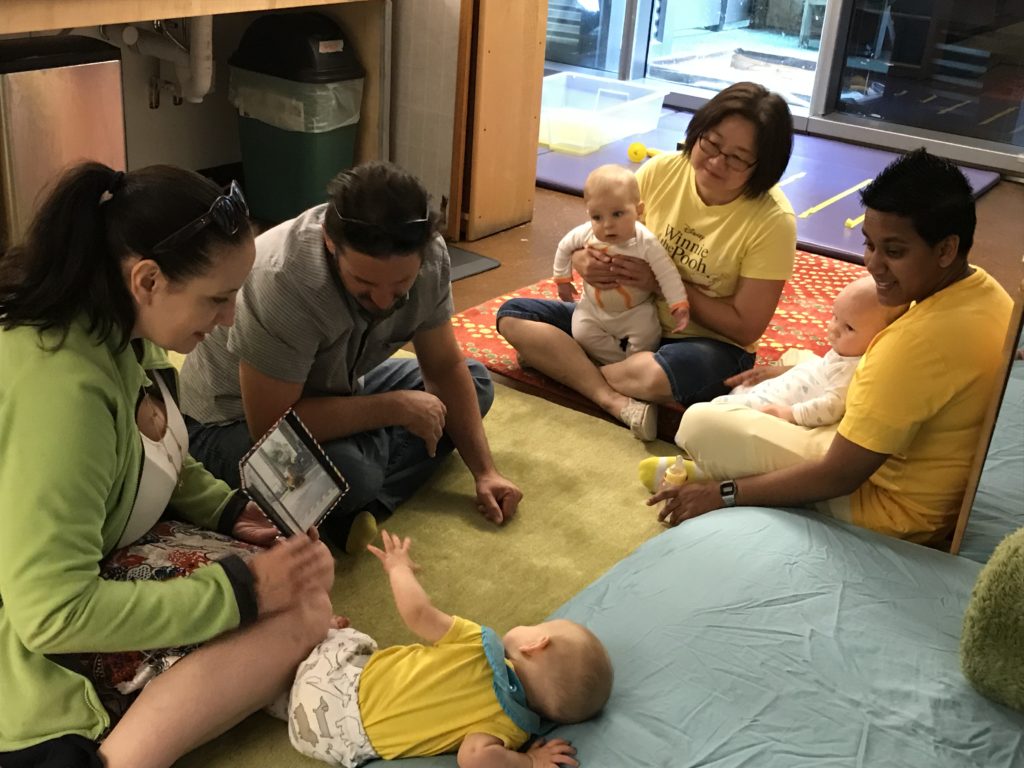 What families did at home to continue and extend the explorations and projects at school
~ Sing songs
~ Take music lessons and seminars with their children
~ Bringing in musical instruments
~ Singing with children
~ Attending music together and performing for the children
Public Demonstrations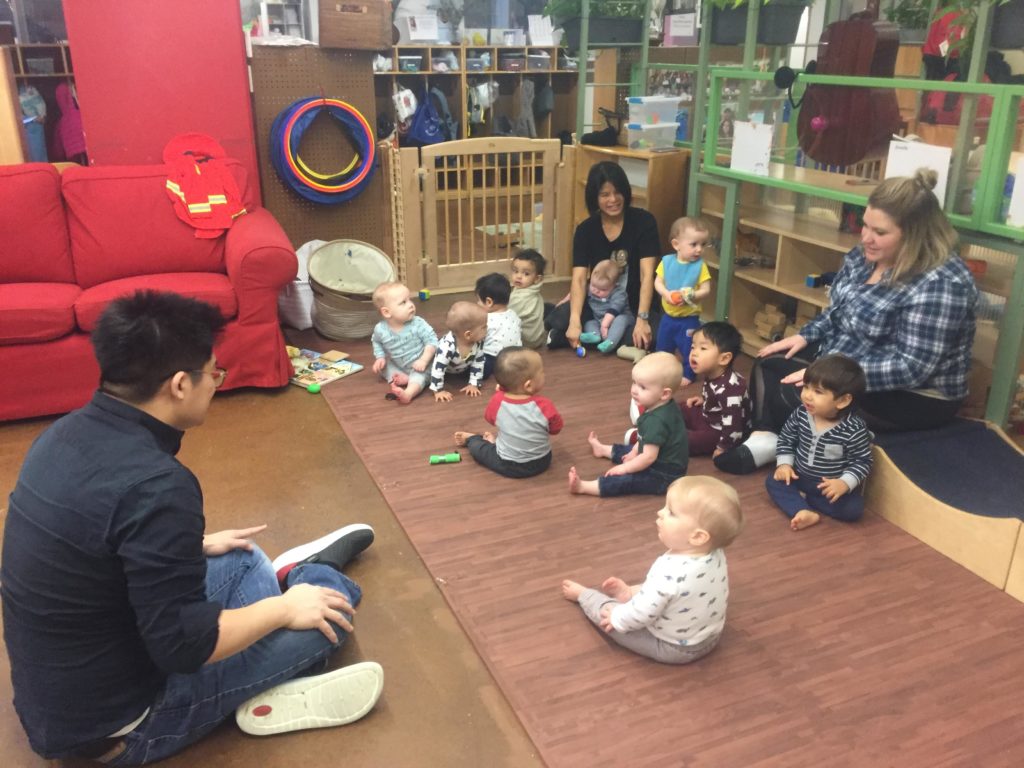 Sea Shore Classroom – The Butterflies "Musical Instruments" at the Civic Center Park, May 24th at 3:30 pm – 4:30 pm
Our Annual Festival of Learning Ribbon Cutting Ceremony that opens the festival is held each year on May 1st, typically, from 9:30–10:00 a.m. in the Great Hall of the Ronald M. George State Office Complex at 455 Golden Gate Avenue in San Francisco.
"The Butterflies" have been preparing for the Ribbon Cutting Ceremony for weeks during their other daily explorations, expressions, group bonding, and other amazing adventures, a few of which are represented elsewhere in their area on this website.
The teachers and parents will also document the group's participation in the ceremony. Much of that information, including statistics about the participants, photos, and videos, will be available on a page linking from this one soon after the ceremony is over on the morning of May 1, 2019″