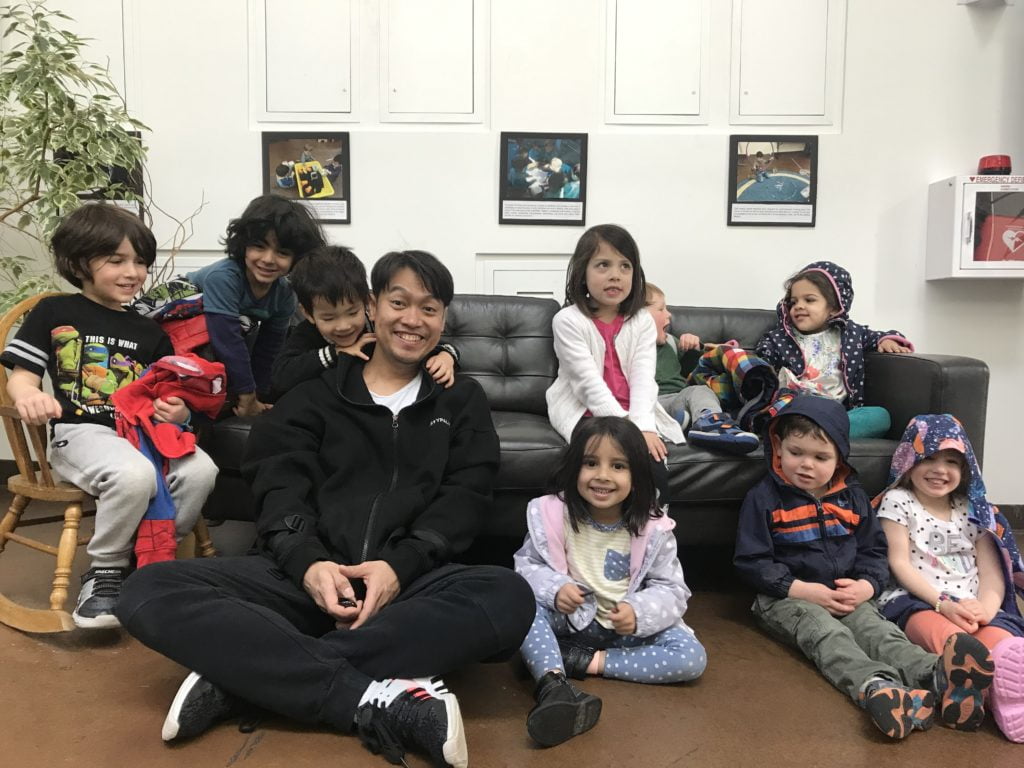 Children: Avni, Enzo, Louise, Otis, Zoe, Watson, Zavier, Maeve, Ezaad
Teacher: Geoffrey
Background
The project is a story about children working together toward a goal. It is a story about people supporting others so that they can succeed. It is a story that shows the attention, generosity, and support people willingly give to those who work hard.
It started as a puzzle activity. The Redwoods would come to school every morning and pick out puzzle boxes to assemble. The classroom only had three. They were the dinosaur, endangered animals, and fire truck giant puzzles. The children helped each other find pieces that connected until they completed the whole puzzle.
Project Exploration
Parent-Family Quotes
Community Comments about the Project
"That is an amazing project." — Rachna, Kayomi's mom

"The leaves are falling. Like in fall!" — Vick, Penn's mom

"Louise is so excited about their project. She's asking about pipes and electricity. I brought some pipe cleaners you can use for your house." — Jenn, Louise's mom

"That is a wonderful tree house!" — Anne, Evie' Grammy

"V's group is doing a similar exploration. Do you want me to hook you up with them?" — Selene, C5 CA State Building Center Director
Featured Videos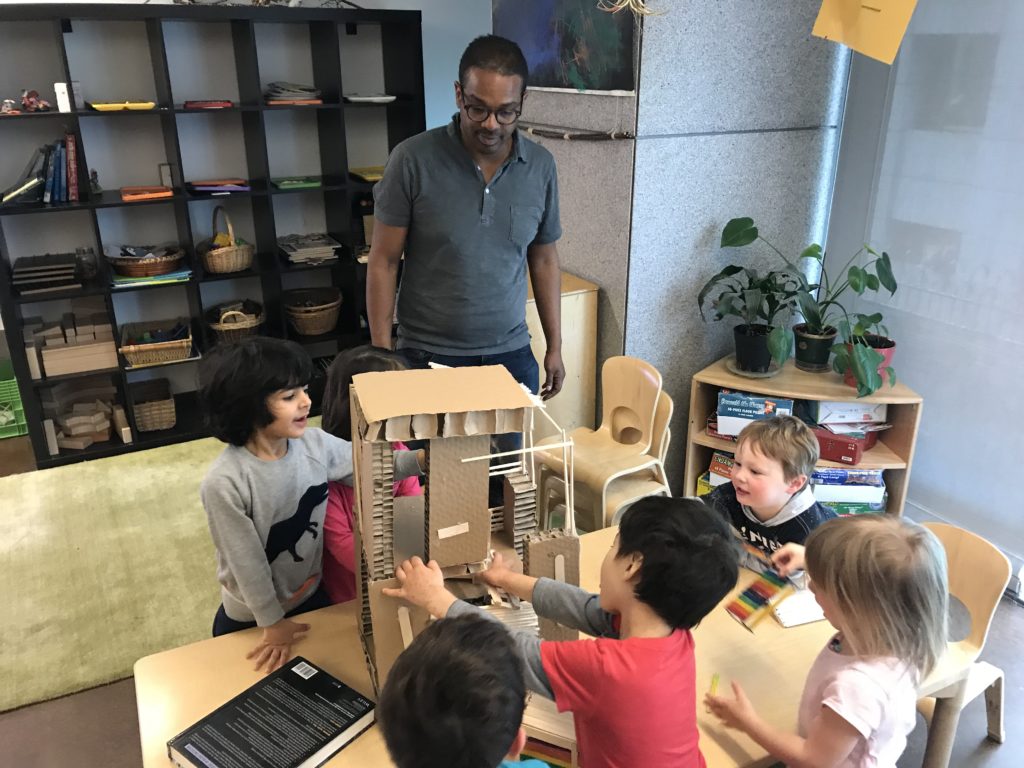 Items brought into the classroom in line with Weekly Plans
~ Food ingredients
~ Hot glue guns
~ Picture frame ~ Pipe cleaners ~ Puzzles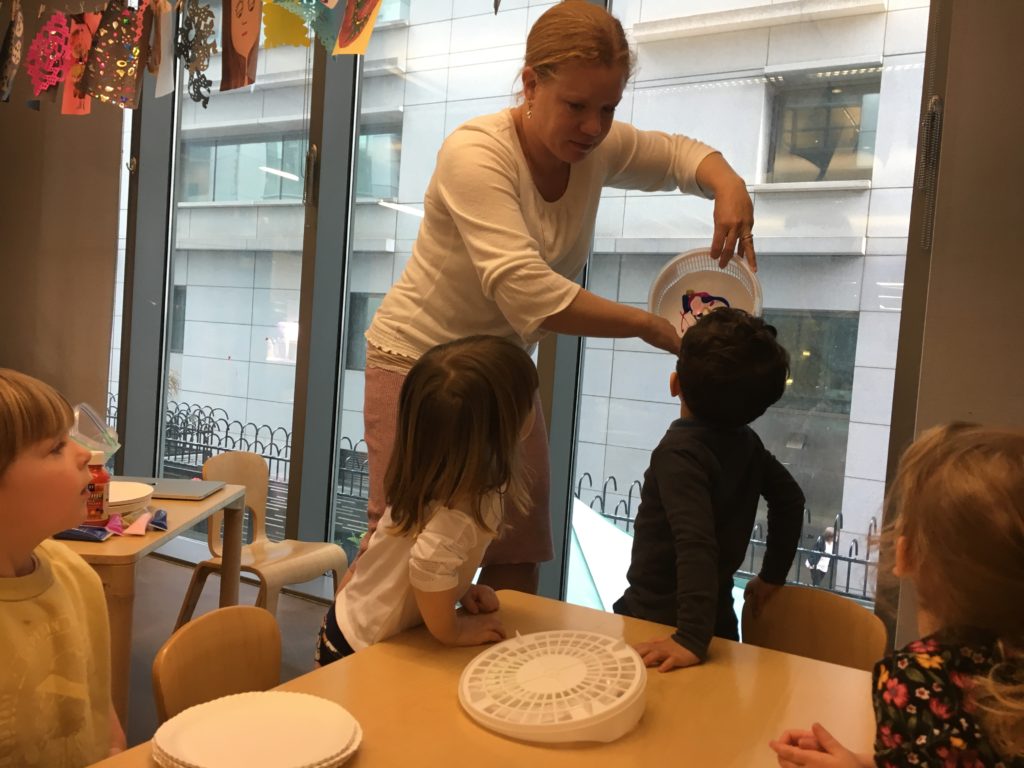 What families did at home to continue and extend the explorations and projects at school
~ Checked in with their child about the project; for example, their contributions to the group and their feelings about the project
~ Identified salient features of their own house and labeled them to increase vocabulary
~ Studied plumbing and electrical
Public Demonstrations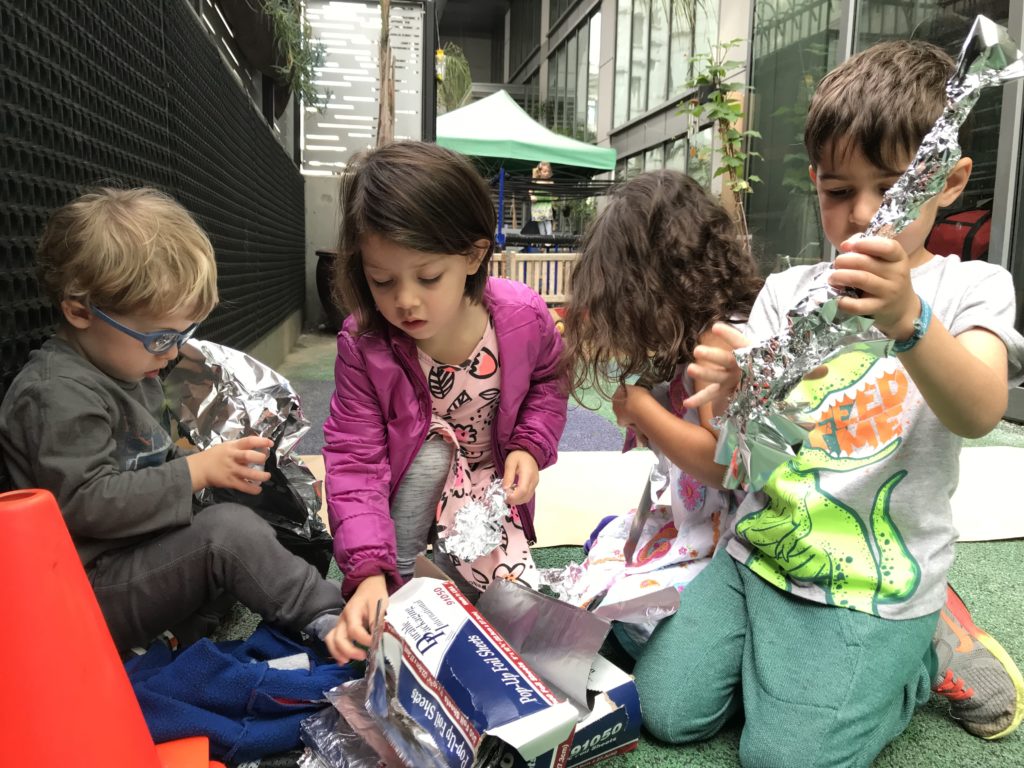 Redwood Classroom – The Flying Slimy Butterflies "Cooking Project" at the CA Center Mezzanine, May 13th at 4:00 pm – 5:00 pm & May 29th, 10:00 am – 11:00 am
The Little Big Frogs"Making Pizza" at the Civic Center Park, May 14th at 10:30 am – 11:30 am & "Making Goop" at the Civic Center Park, May 22nd, 10:30 am – 11:30 am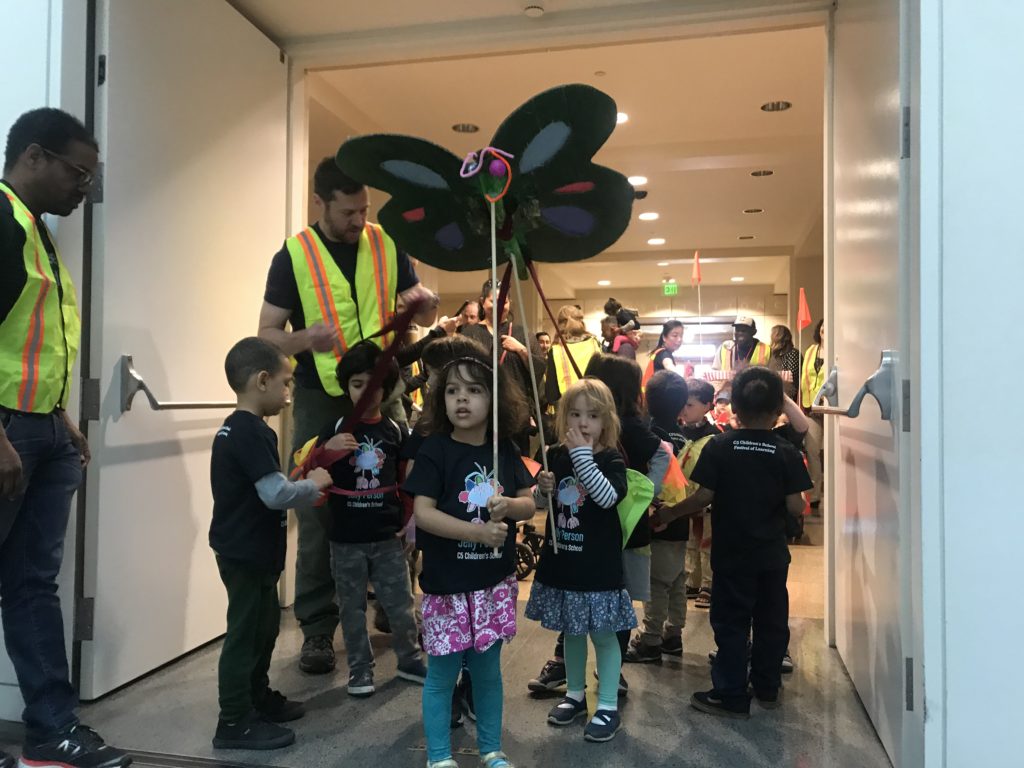 Our Annual Festival of Learning Ribbon Cutting Ceremony that opens the festival is held each year on May 1st, typically, from 9:30–10:00 a.m. in the Great Hall of the Ronald M. George State Office Complex at 455 Golden Gate Avenue in San Francisco.
The Flying Slimy Butterflies" and "The Little Big Frogs" have been preparing for the Ribbon Cutting Ceremony for weeks during their other daily explorations, expressions, group bonding, and other amazing adventures, a few of which are represented elsewhere in their area on this website.
The teachers and parents will also document the group's participation in the ceremony. Much of that information, including statistics about the participants, photos, and videos, will be available on a page linking from this one soon after the ceremony is over on the morning of May 1, 2019.