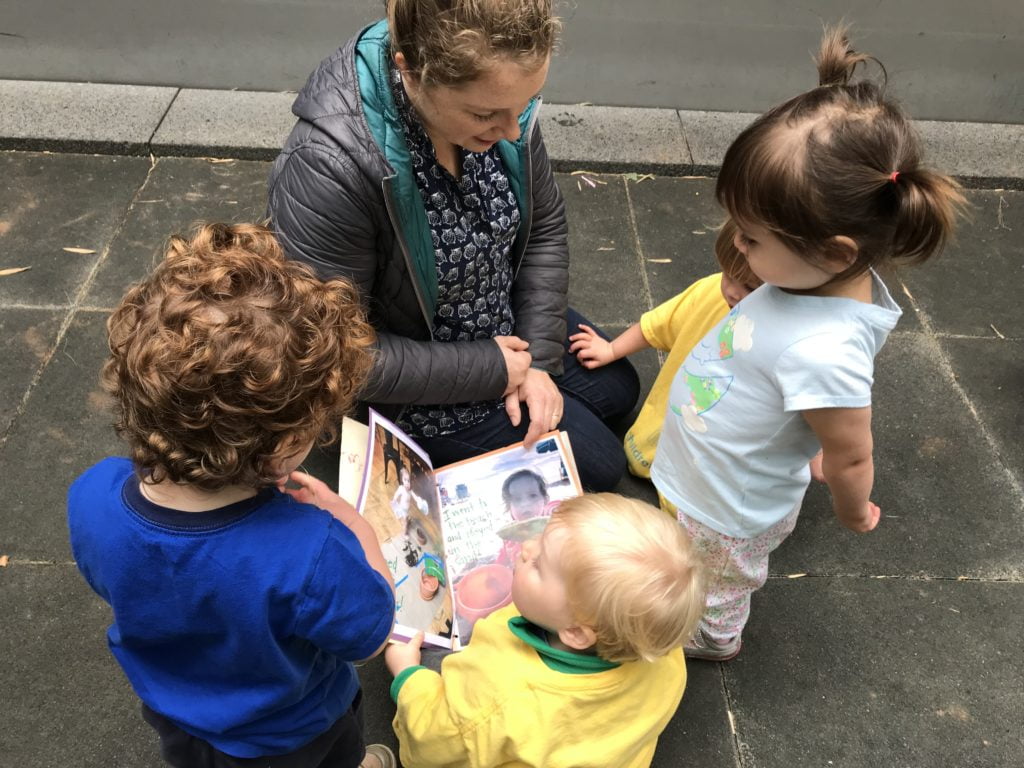 Items brought into the classroom in line with Weekly Plans
~ Cardboard boxes, food containers, old clothes
~ Legos from home
~ Markers, crayons, watercolor paper, photos, recipes, books, stories of discussions with Peach friends about things they miss at school or things they love doing at school.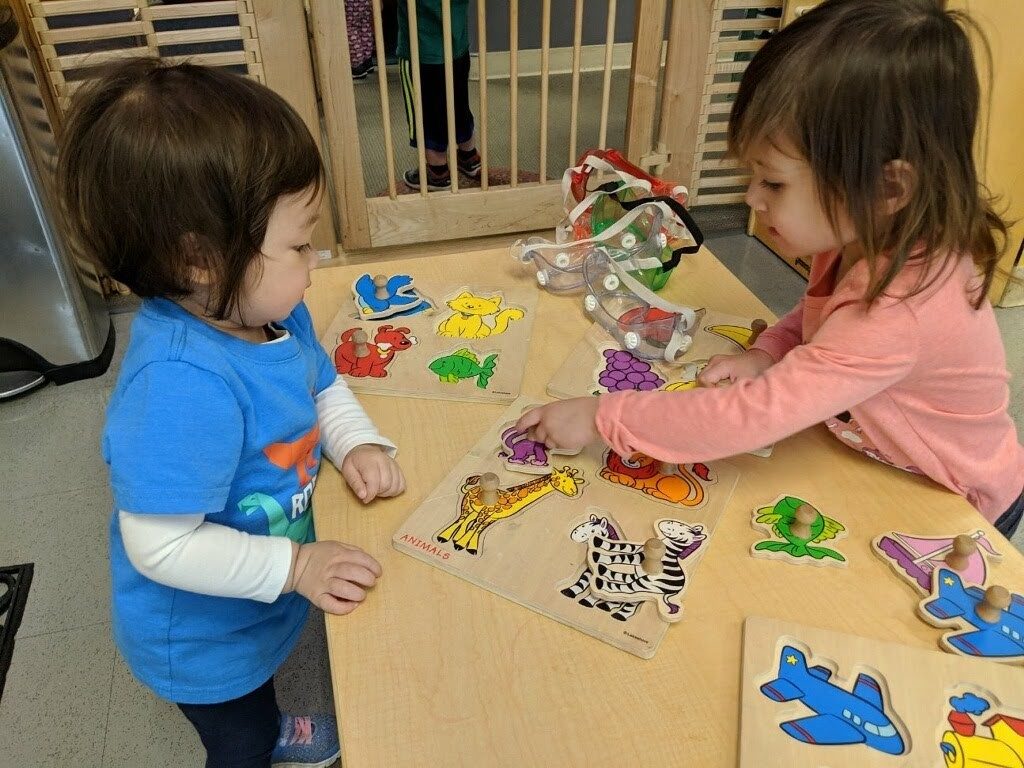 What families did at home to continue and extend the explorations and projects at school
~ Play dates with classmates
~ Cardboard box explorations with the family cat
~ Families shared examples of siblings building with their C5 child at home: Philippa's brother Alex and Taran's older brother Rohan
~ Stacking items at home together: Dominic, Matilda and Wiley like to build at home ~ Exploring large boxes at home mirroring projects done in the classroom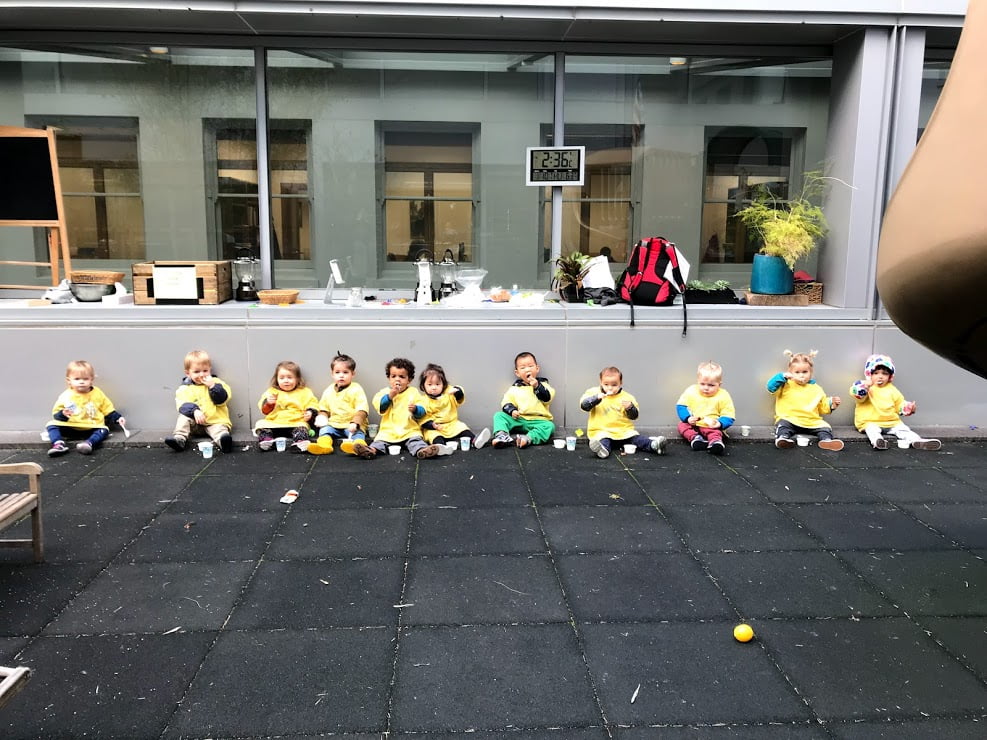 Parent visits to the classroom and/or special contributions of ideas, expertise, materials, etc. to your explorations and projects
~ Pictures of friends building at home
~ Pictures of friends on play dates and adventures outside the classroom, exploring v and building together.
~ Linda helping advise us on how to extend our project
~ C5 administrators contributed large boxes teachers saw in the front office
~ Parents bringing in large and small boxes for building and explorations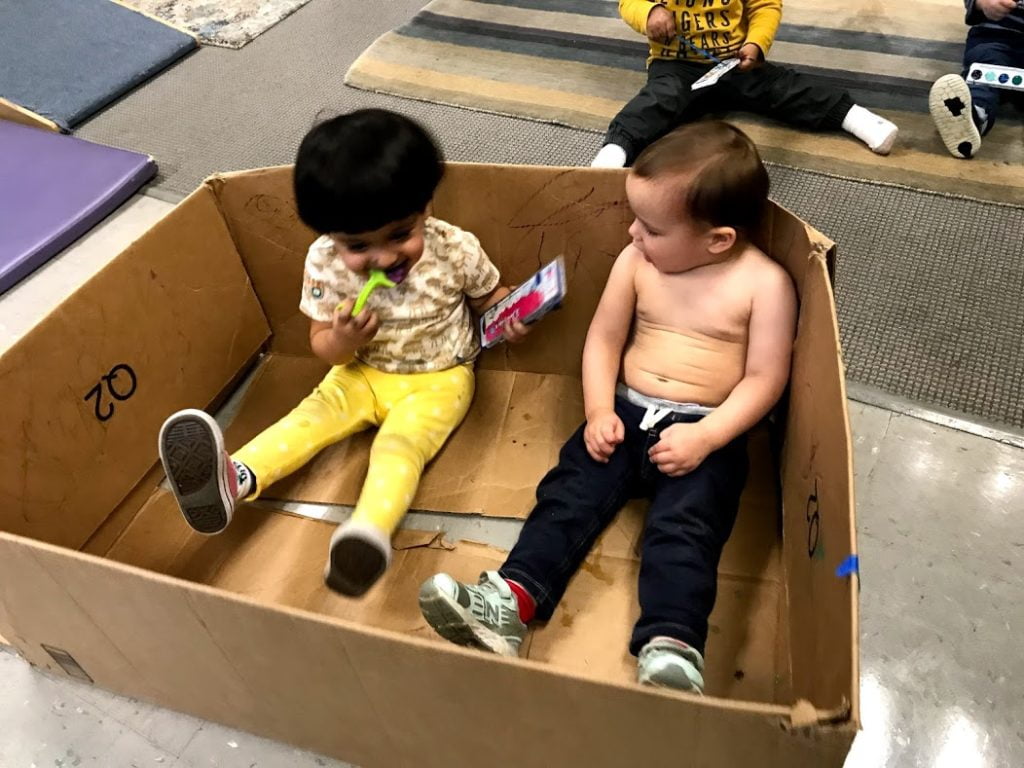 Summer Book & Box Presentations
~ Sharing pictures of family and friends that are not normally seen in our school v environment.
~ Discussing and contributing what adventures and explorations our families went on.
~ Sharing pictures of extended family who live far away, and sharing what they did.
~ Fun adventures shared, and also calm evenings at home.
~ Pictures of old teachers, who were visited, and who we met during the summer and vacation months and even weekends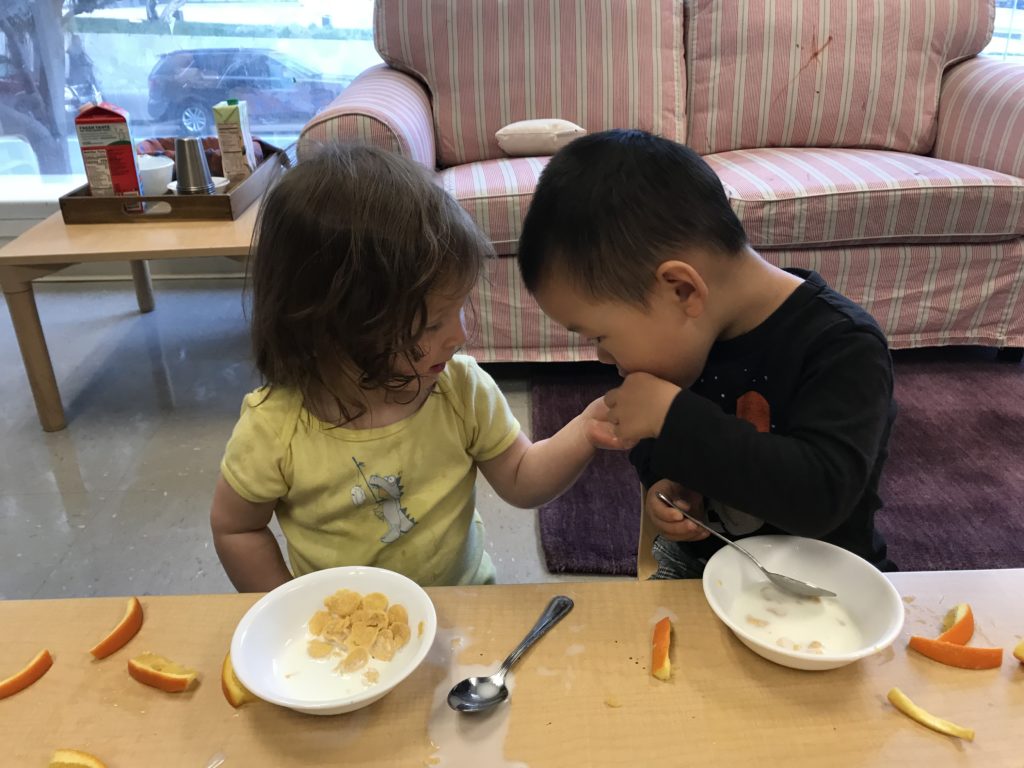 Family Food Experiences
~ Matilda brought pupusas
~ Families sharing popular dishes from countries they come from, that were never tried before at home. Some were vegetables, including kale, that they put in smoothies
~ Sharing pictures of foods that are normally eaten, and then bringing in child friendly options, such as Jewish cookies
~ Discussing how to make a dish, and then bringing in one to share with the class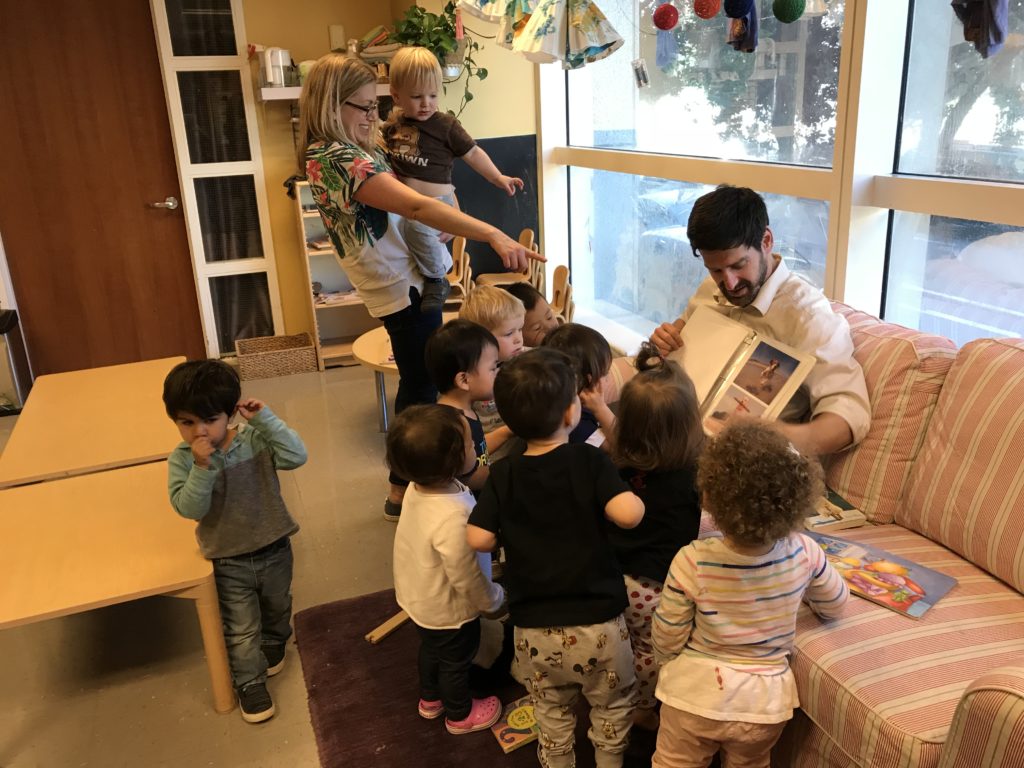 Sources for food or materials purchases or contributions outside of the regular C5 suppliers
~ Lucy HG brought raspberries
~ Organic farmers markets
~ Dominic brought carrots ~ Everly brought blueberries ~ Contributions of food from teachers: Emily bought fruit at farmer market for smoothies ~ Teachers went to stores to purchase foods: Zahara went to Safeway to buy cooking ingredients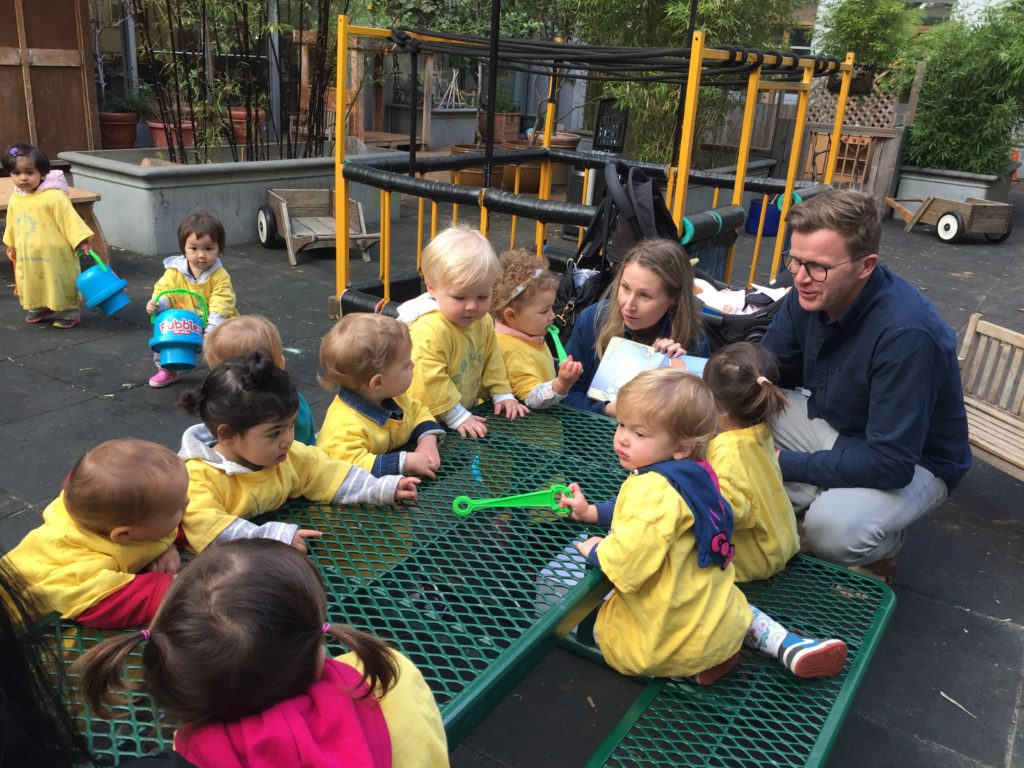 Winter Cultural Highlights
~ Chen Xi brought beef buns
~ Twinkle, Twinkle little star in Chinese
~ Pictures of family members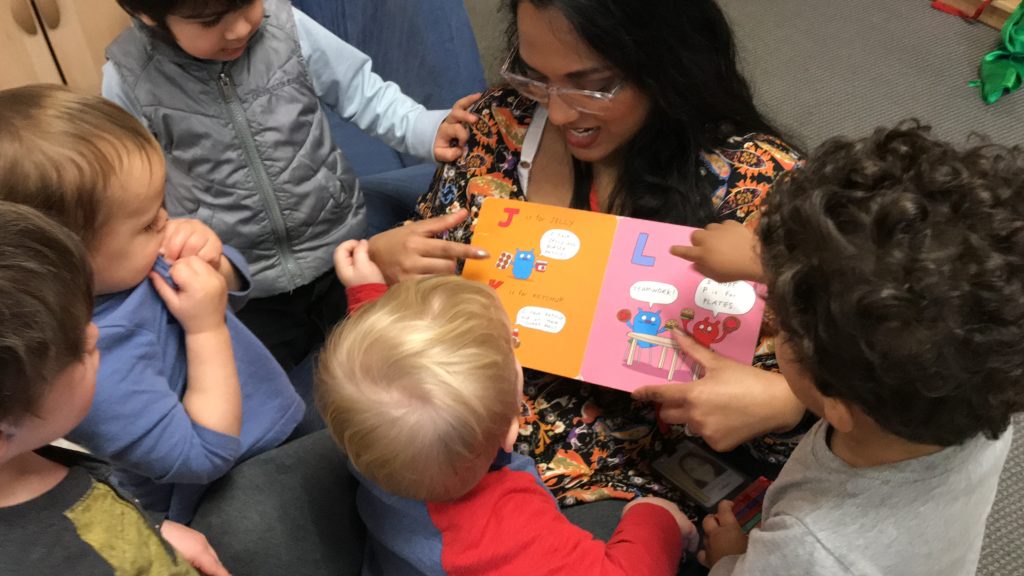 Field Trips to Farmers Market, Etc.
~ Visiting other classrooms to borrow and share materials, including pretend food and cooking utensils
~ Visiting the library to find books
~ Visits from other classrooms into our classroom: Golden Gate Classroom and Cable Car Classroom ~ Visits from past teachers: Rachel, Courtney, Ryan ~ Visits from administration and families, such as grandparents and even former C5 graduates: Jesse, Ryan, Selene, Nami/Yuki
Photo Gallery – The Pacific Peaches