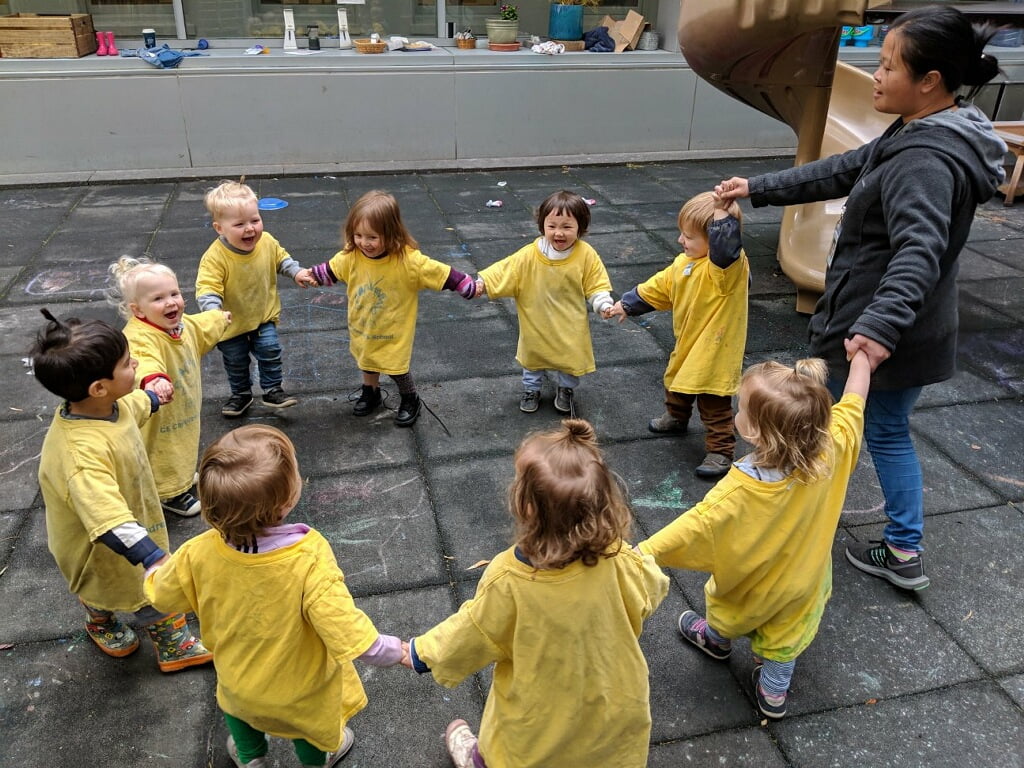 Children: Quinn, Robin, Chen-Xi, Dominic, Everly, Hugh, Leo, Lucy, Matilda, Simon, Taran, Wiley
Teacher: Jane, Emily, Zahara, Linda
Background
At first we heard, "a tower." The Pacific Peaches, ages 18 to 30 months, were engineering towers out of Lego blocks. Every day, they would gather. Every day, their towers grew taller and taller. Younger children watched older children build, emulating them. Children began sharing materials with helpers handing blocks to builders. The Peaches were beginning to build a sense of community through their shared interest in building together with blocks.
Project Exploration
Parent-Family Quotes
What activities do you do with your child that you feel helps build a sense of community and bonding? What activities or projects do you feel helped your child build a sense of community or bond with their friends?
"Going with our friends and their kids to farmers market, eating together at home with friends, and going to the park or library to have fun around our kids. Eating together as a group, Helping each other with craft projects and other new activities, Music Together, and welcoming new friends into the classroom." — Helen and Kathleen, parents of Lucy
"Travel together with other kid's family, share food with other kids, share toys at playground, and respect different schedules, lower voices when other kids are sleeping. Build magnetic tiles together, celebrate birthdays for friends, and take turns when drinking water from fountains." — Ying and Tianshi, parents of Chen
"Play dates with C5 friends, lots and lots of birthday parties with C5 friends, and talk about daily activities with friends when at home. Building things together like magnet tiles, blocks and more. Projects like painting, cooking, etcetera. Eating together (ranked #1)." — Leigh and Mark, parents of Leo
"Ronan has a very close family. We have weekly Sunday night dinner with his grandparents and Aunt and Uncle. We take a hike near our home in the Presidio and eat together. Ronan loves to be involved in all aspects of the household. We incorporate him into all chores and activities and he loves to help!" — Laura and Patrick, parents of Ronan
Featured Videos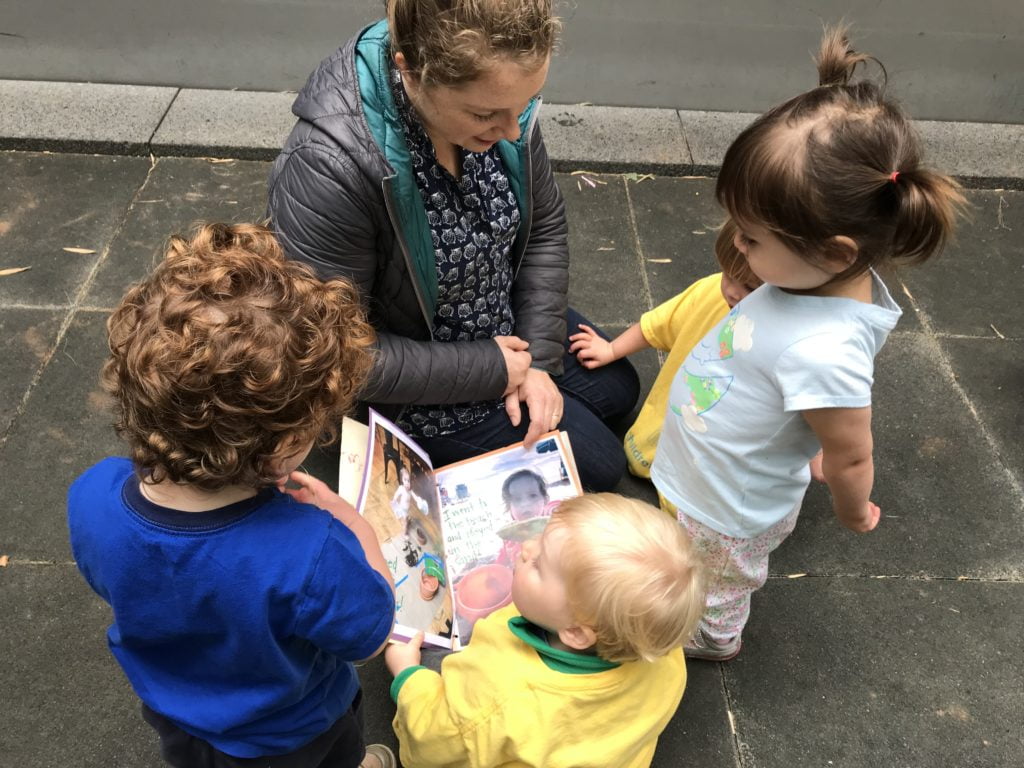 Items brought into the classroom in line with Weekly Plans
~ Cardboard boxes, food containers, old clothes
~ Legos from home
~ Markers, crayons, watercolor paper, photos, recipes, books, stories of discussions with Peach friends about things they miss at school or things they love doing at school.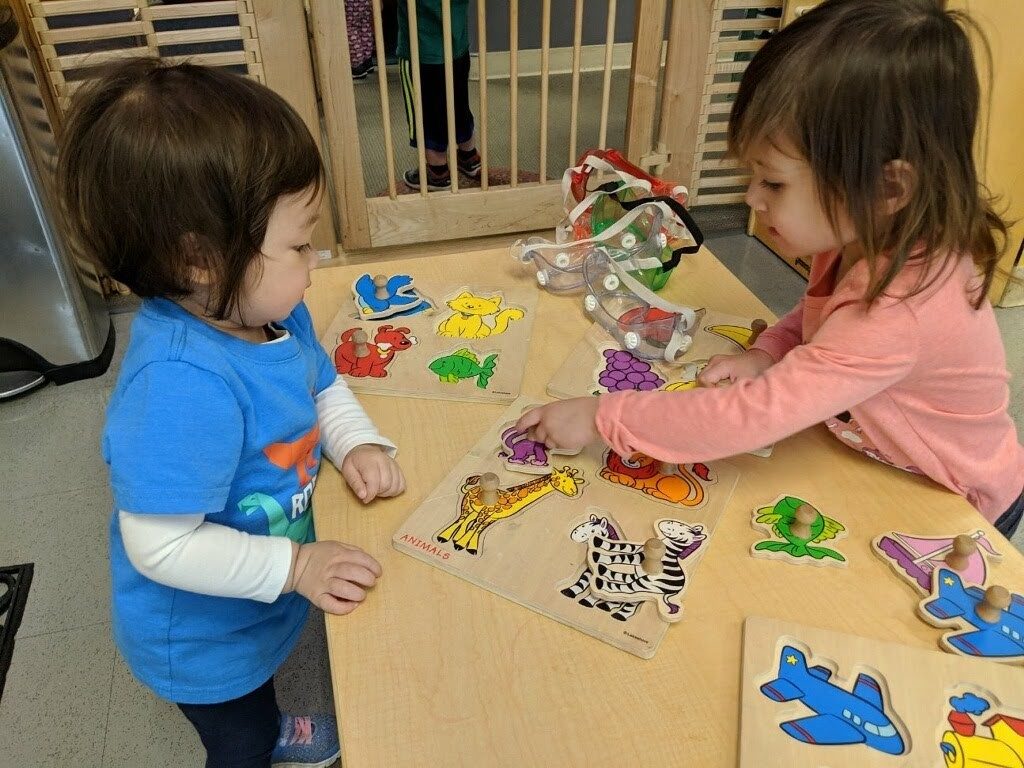 What families did at home to continue and extend the explorations and projects at school
~ Play dates with classmates
~ Cardboard box explorations with the family cat
~ Families shared examples of siblings building with their C5 child at home: Philippa's brother Alex and Taran's older brother Rohan
~ Stacking items at home together: Dominic, Matilda and Wiley like to build at home ~ Exploring large boxes at home mirroring projects done in the classroom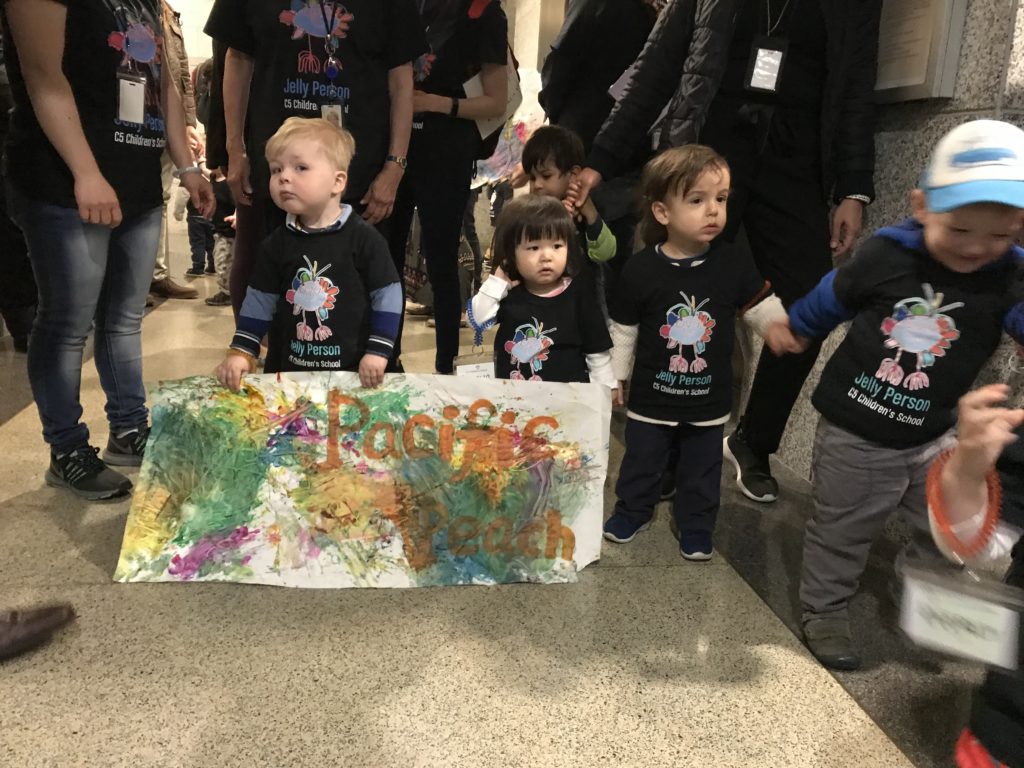 Our Annual Festival of Learning Ribbon Cutting Ceremony that opens the festival is held each year on May 1st, typically, from 9:30–10:00 a.m. in the Great Hall of the Ronald M. George State Office Complex at 455 Golden Gate Avenue in San Francisco.
"The Pacific Peaches" have been preparing for the Ribbon Cutting Ceremony for weeks during their other daily explorations, expressions, group bonding, and other amazing adventures, a few of which are represented elsewhere in their area on this website.
(The teachers and parents will also document the group's participation in the ceremony. Much of that information, including statistics about the participants, photos, and videos, will be available on a page linking from this one soon after the ceremony is over on the morning of May 1, 2019.)