Wild, Wild Fishies Learning Group

Little Big Frogs Learning Group

Children: Wild Wild Fishies- Caden, Everett, Mary, Josephine, Olivia, Johan, Hadley
Teacher: Isabella
Children: Little Big Frogs- Naveen, Elias, Beckett, Kaliopi, Kayomi, Evie
Teacher: Erin
Background
The Mighty Oaks' dance project was an offshoot of their interest in jumping. In the beginning of the school year, the children in the group discussed their interests. Jumping was mentioned by several friends. We explored jumping by looking at different aspects of jumping and asking, How high can you jump? How far can you jump? Then, we investigated different kinds of jumping. We looked at athletes, animals, and dancers. When we studied dancers' jumps, we were able to enlist help from our school community. One of our teachers who studies ballet dancing demonstrated how to do ballet jumps. That sparked a new fascination for the children. Watching the dancing live with music inspired them to imitate ballet movements and embellish their own moves.
When we saw how the children responded to the dance demonstration, we reached out for more volunteer teachers from our family and staff community.
Project Exploration
Parent-Family Quotes
"The dancing project sparked a whole new interest for our daughter. She came home interested in new music as well as in teaching the rest of the family about her new smooth moves." — Laurel, Kaliopi's mom
"Josie started coming home with new moves and couldn't wait to show us her jumping, ballet, break dancing (!!!) and other amazing moves she developed with her friends during the dancing project. I come from a big Greek family that loves to dance and spontaneous dance parties are common in our house. Now Josie is a full-fledged participant and can't wait to get in the mix!" — Jamie, Josie's mom
Featured Videos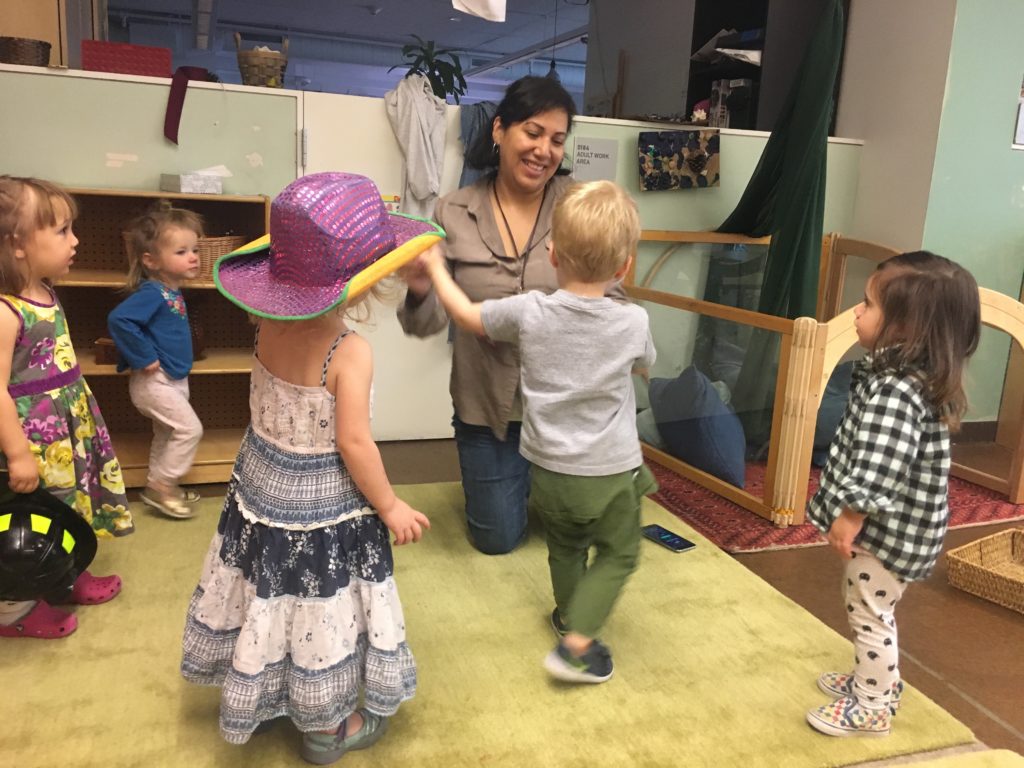 Items brought into the classroom in line with Weekly Plans
~ Hats to wear while line dancing.
~ Ingredients for cooking projects
~ Parents dressed children in clothes for dancing, including twirly dresses, and boots ~ Families brought in books about dancing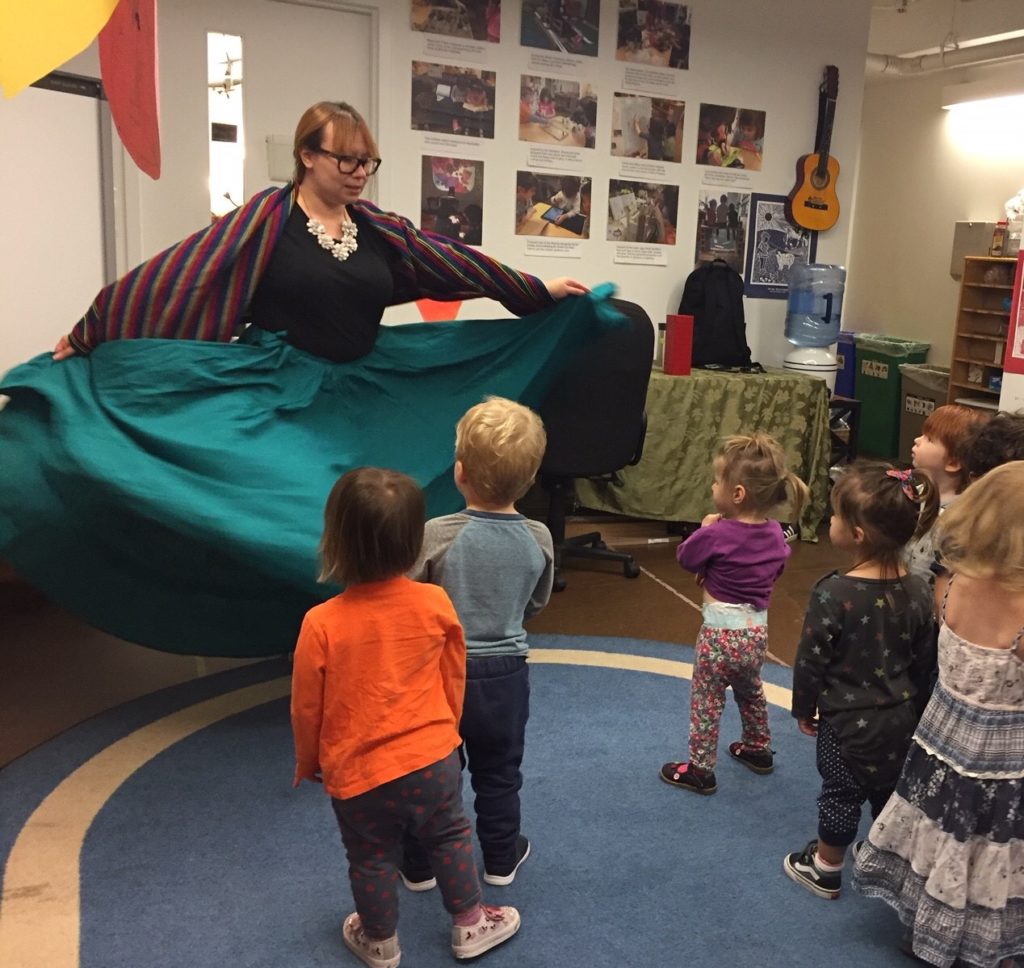 What families did at home to continue and extend the explorations and projects at school
~ Families had their own dance parties.
~ Families listened to "La Raspa" at home.
~ Families shared their favorite songs with us, so we could add them to our dance playlist.
~ Parents were taught the dances by their children.
Public Demonstrations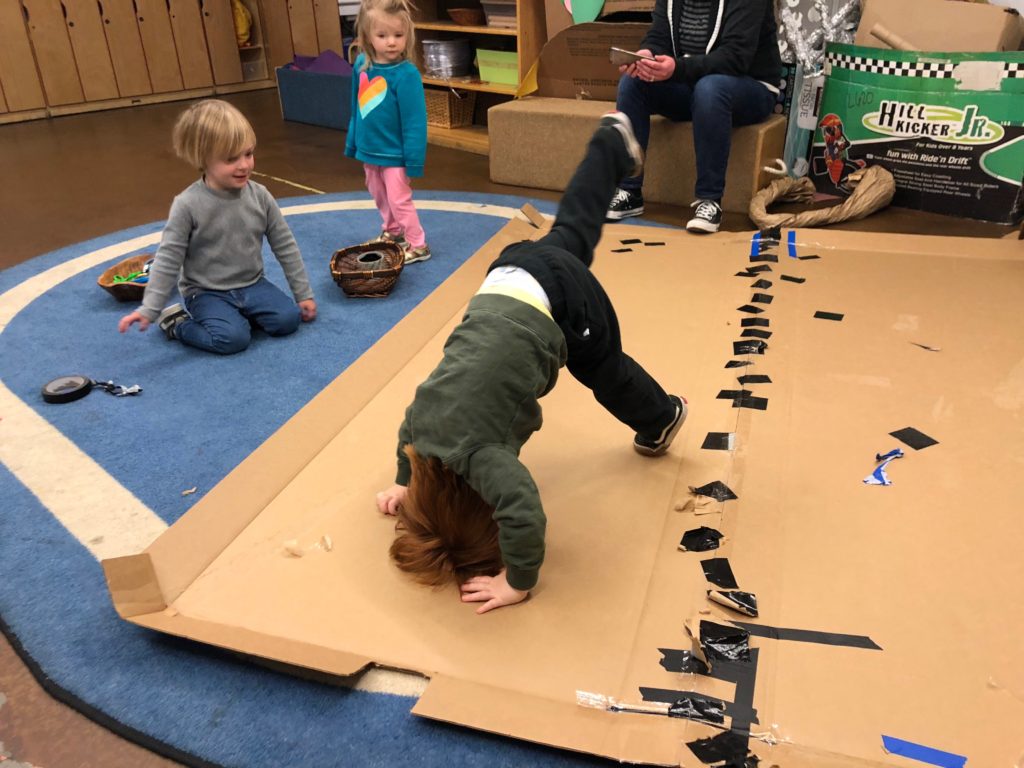 Mighty Oak Classroom – The Wild, Wild Fishies "Reading Out Loud" at the SF Center Cafe, May 6th at 4:00 pm – 5:00 pm. "Dancing" at the Civic Center Park, May 20th at 4:00 pm – 5:00 pm. The Train Stars"Ikebana Flower Arrangement" at the Civic Center Park, May 13th & 28th at 10:00 am – 11:00 am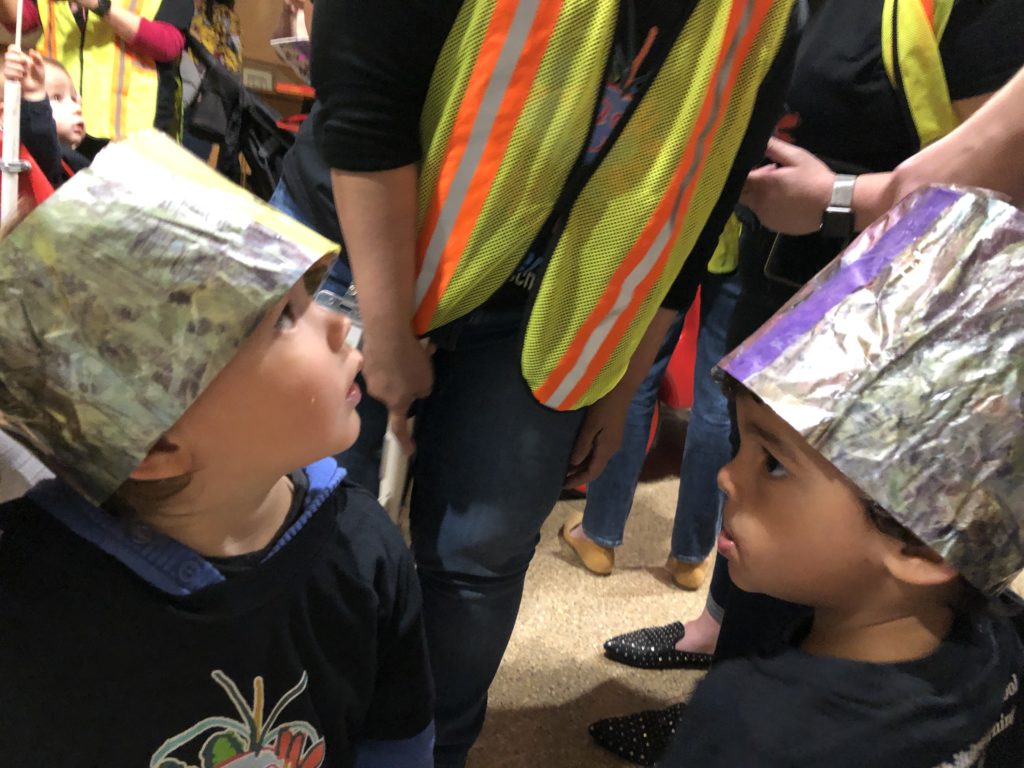 Our Annual Festival of Learning Ribbon Cutting Ceremony that opens the festival is held each year on May 1st, typically, from 9:30–10:00 a.m. in the Great Hall of the Ronald M. George State Office Complex at 455 Golden Gate Avenue in San Francisco.
"The Wild Wild Fishies" and "The Trains Stars" have been preparing for the Ribbon Cutting Ceremony for weeks during their other daily explorations, expressions, group bonding, and other amazing adventures, a few of which are represented elsewhere in their area on this website.
The teachers and parents will also document the group's participation in the ceremony. Much of that information, including statistics about the participants, photos, and videos, will be available on a page linking from this one soon after the ceremony is over on the morning of May 1, 2019.