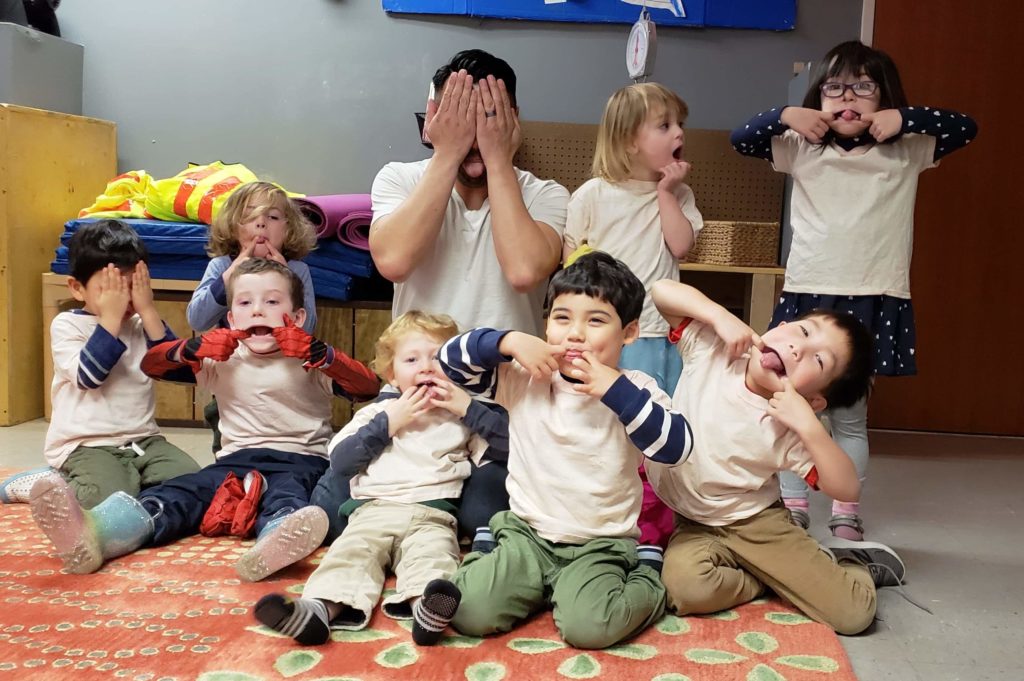 Children: Eliot, Ray, Dena, Sloan, Hector, Silas, Evan, Nick
Teacher: Steven
Background
The Worker Robots Learning Group is a diverse group of children with mixed ages ranging from three to five years old. Since the beginning of the 2018 – 2019 school year, the group has engaged in several different projects with wide areas of interests. A few of the projects we have completed include: building ramps and discovering the various properties of things that roll, cooking and making our own strawberry jam, learning about spiders, and currently, observing how eating various foods affect our bodies.
Throughout the different explorations during our group project time, each child engaged in his or her own learning style, displayed their unique temperament, and followed their own curiosities while working with others in the group.
Project Exploration
Parent-Family Quotes
What has your child said about any of the projects we have done in school? Which project? What can you share from the conversation?
"Eliot mentioned the beets project the group is doing a few times. Not sure if it is just because it is his personal favorite. He said you made beet juice, and it isn't very yummy, but he likes beets with salt and pepper." — Cathy, Eliot's mom
"Evan loved making the playhouse out of cobb with you (this might be from the Lemon Squeezy era, vs. the Worker Robot one…), and more recently, chatted a lot about the jewelry (necklaces, bracelets, rings) that he and his classmates make from string, beads and pipe cleaners: "I made this for you to wear to work," etc. I actually do wear those pieces to work." — Nicole, Evan's mom
"Like the other kids, Nick was fascinated by the fact of beet juice turning your pee red, and he did not hesitate to tell us (and people like restaurant servers and supermarket checkout people) about it all week. Nick was also taken by the tie-dying project and was super proud to wear his tie-dyed shirt." — Amy, Nick's mom
Featured Videos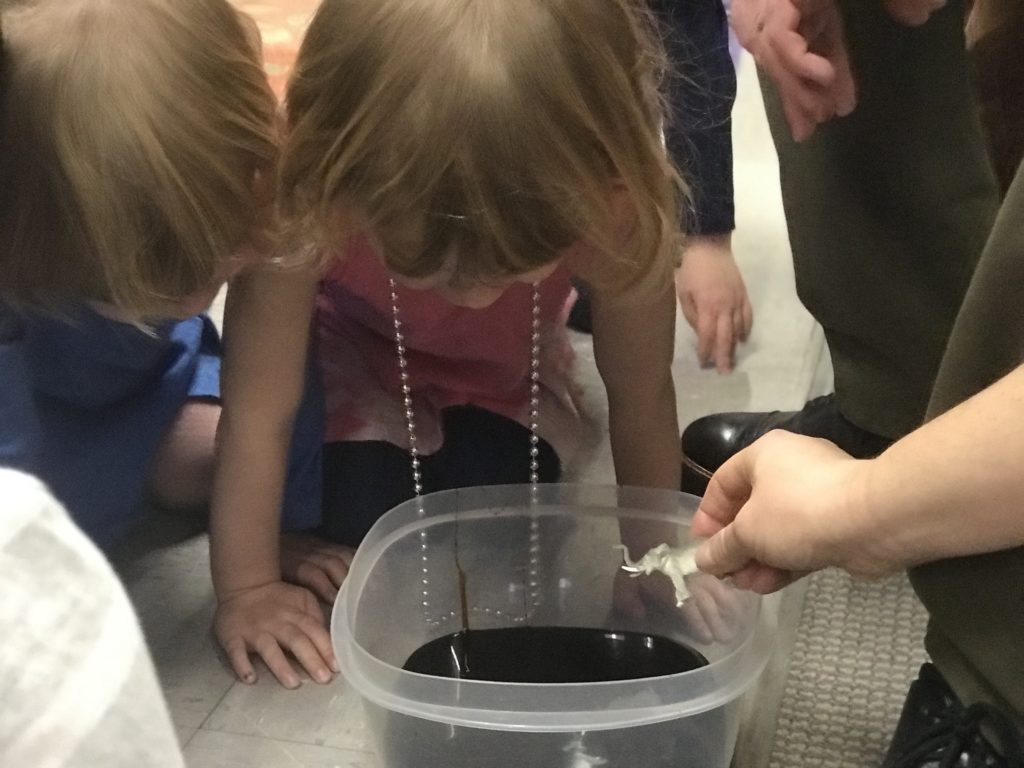 Items brought into the classroom in line with Weekly Plans
~ Beets to discover if eating beets made our pee turn red
~ White T-shirts to dye with beet water
~ Stacks of newspaper to use as stuffing for making our large model spider
~ Mangoes and coconut milk to make the special dessert, "mango fool", for a child's birthday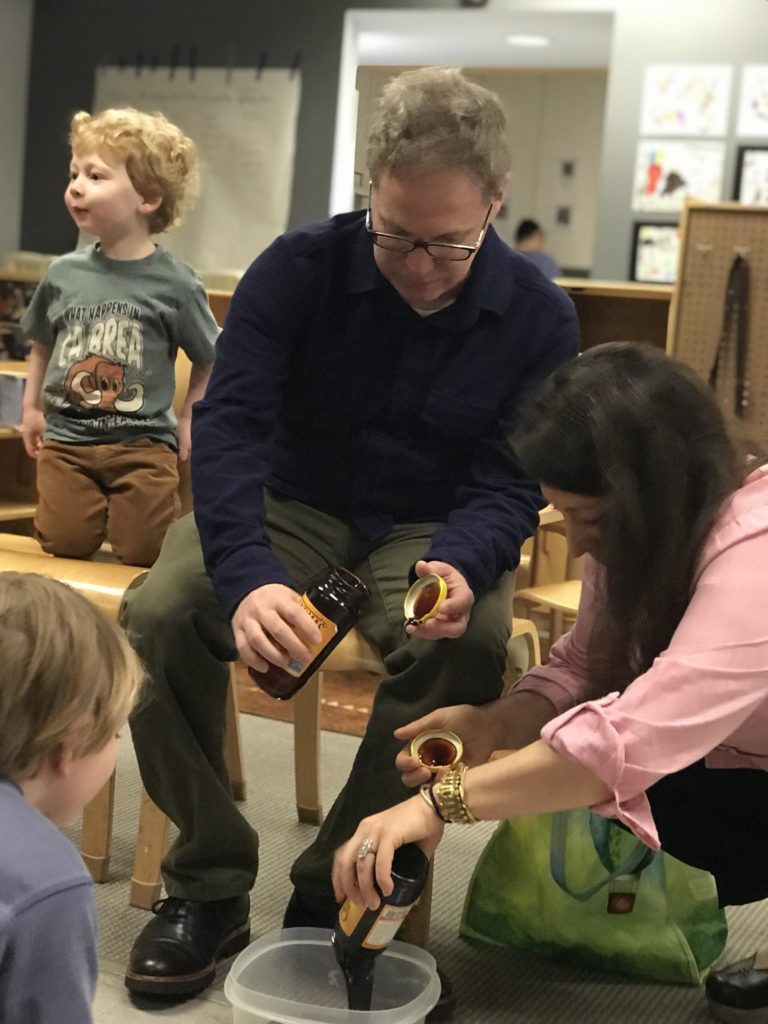 What families did at home to continue and extend the explorations and projects at school
~ Parents took homejars of classroom-made berry jam and shared them with family for breakfast.
~ Parents had conversations with their children about classroom explorations.
~ Parents reviewed daily stories and weekly plans with their children at home.
Public Demonstrations
Golden Gate Classroom – The Worker Robots "Bubble Exploration" at the Civic Center Park, May 16th & 24th, 10:30 am – 11:30 am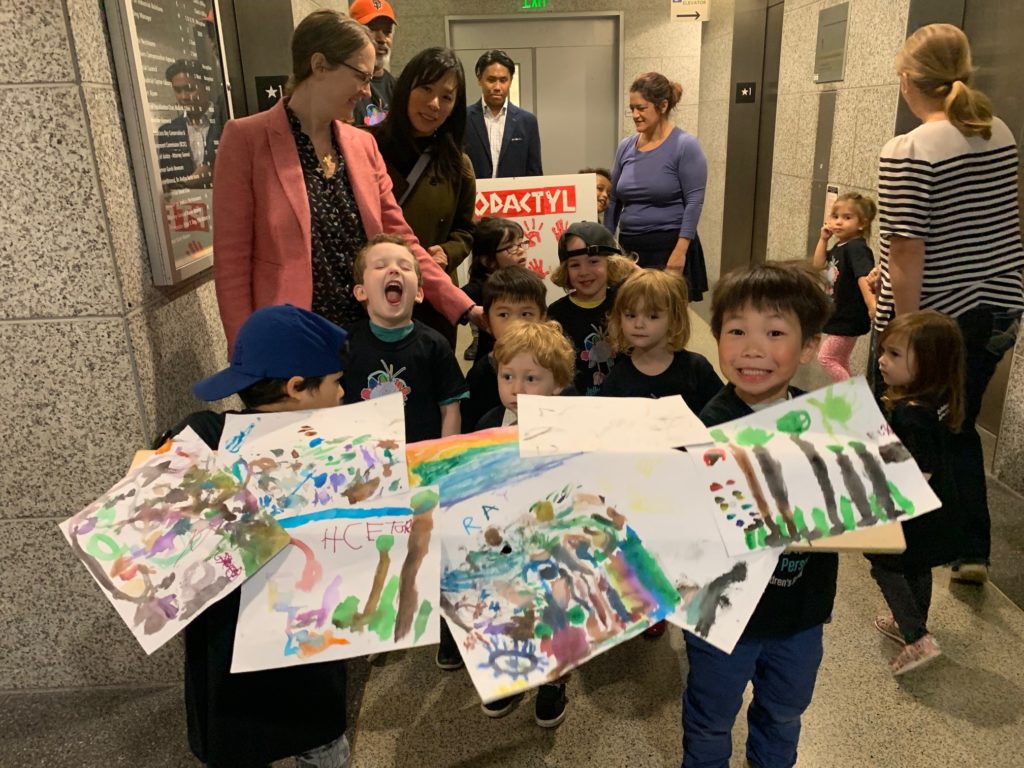 Our Annual Festival of Learning Ribbon Cutting Ceremony that opens the festival is held each year on May 1st, typically, from 9:30–10:00 a.m. in the Great Hall of the Ronald M. George State Office Complex at 455 Golden Gate Avenue in San Francisco.
"The Worker Robots" have been preparing for the Ribbon Cutting Ceremony for weeks during their other daily explorations, expressions, group bonding, and other amazing adventures, a few of which are represented elsewhere in their area on this website.
The teachers and parents will also document the group's participation in the ceremony. Much of that information, including statistics about the participants, photos, and videos, will be available on a page linking from this one soon after the ceremony is over on the morning of May 1, 2019.