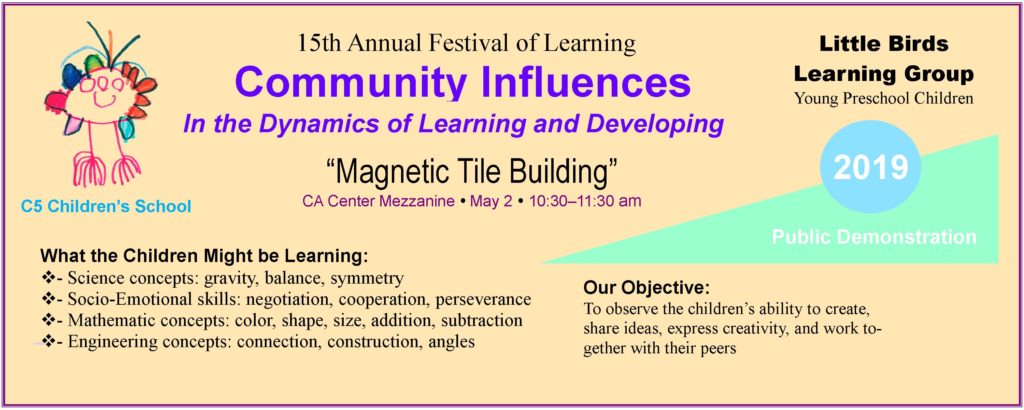 A small group of four children, with 2 parent and 2 teacher chaperones, walking into the Great Hall to find a very large area filled with magnetic tiles. Office workers walked by and watched as the children began diving into the basket of tiles.
At the start, each child began constructing their structure individually, occasionally walking back and forth to the tile basket. As time went on, collaborative work began to happen.
Two children grouped up to co-construct a tall tower and two other children shared/borrowed/traded specific colored and shaped tiles.
By the end of their time together, the four children were freely sharing tiles, discussing color and shape, working together on structures, and enjoying their time laughing and smiling.