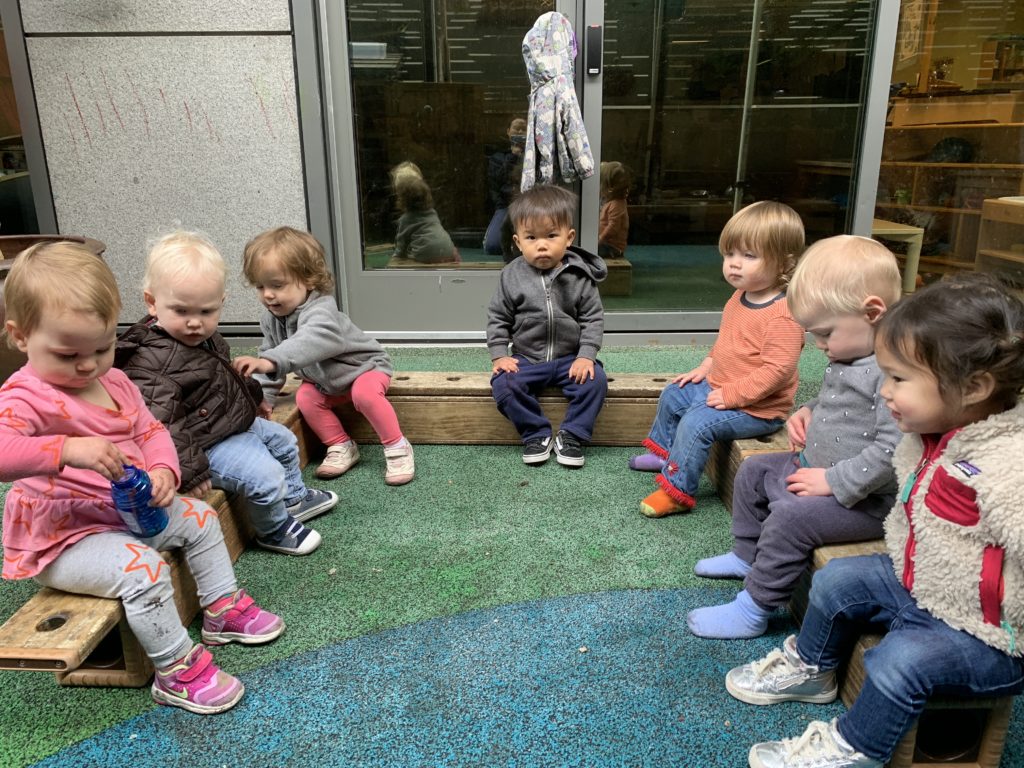 Children: Anmar, Astor, Avram, Ethan, Geneva, Hudson, Nathan, Philippa, Quinn, Ronan, Shoshana, Toni
Teacher: Mitch, Rachel, Monica
Background
Most of the children in the Penguins learning group began together in the infant classroom. Since the children were young, they were empowered to freely explore the environment, the items in it, and each other. They began early in forming a community of learners.
At first, they simply laid on their backs near each other. While they were becoming familiar with their own bodies, voice, and reflexes, they noticed that they were accompanied by other children who were similar in sizes to them.
Once they became more mobile, they started to climb on top of each other. They used their inquisitiveness and body senses to "investigate" their friends. It included mouthing, smelling, and touching each other. We, as the teachers, also modeled how to be gentle with each other.
Project Exploration
Parent-Family Quotes
"Being from a different city, we've had to work to build a network of support here in San Francisco. C5 had played a big role in that. We have friends and families that we've known since Max was a baby and now Nathan and their younger siblings are growing up together. It's been so important to our lives to have this network of people that we can count on if we need them and a group of adults that the boys trust and can count on. And having the friendships carry on even as Max has moved on to a different preschool has provided some good consistency in his life. I love the friends we've all made." — Alyson & Peter, Nathan's and Maxwell's parents
"For us, the teachers of C5 are a treasure and a part of the family that cares for Ronan and Cormac. We will keep Cormac at C5 until kindergarten because he and now Ronan, are in an environment that cares and supports them as they grow. We are so lucky!" — Laura & Patrick, Ronan's and Cormac's parents
"New parents like us find joy in seeing their first child gain confidence and independence. With the amazing community of educators, parents, and members at C5, Hudson has been able to not only gain his confidence, but also build upon relationships and interactions, all which have been positive attributes to his growth and development." — Nancy & Barry, Hudson's parents

"At C5, we see how the range of thematic activities that teachers do with the children contribute to Toni Astrid's growth in how she experiences the world around her, fosters her curiosity and give her tools to learn new things. Bu the most valuable thing we are so grateful for is that Toni can grow up in the C5 community where she has the chance to form a long term relationship with a primary teacher and friendships to empathy and other.." — Toi & Erik, Toni's parents
Featured Videos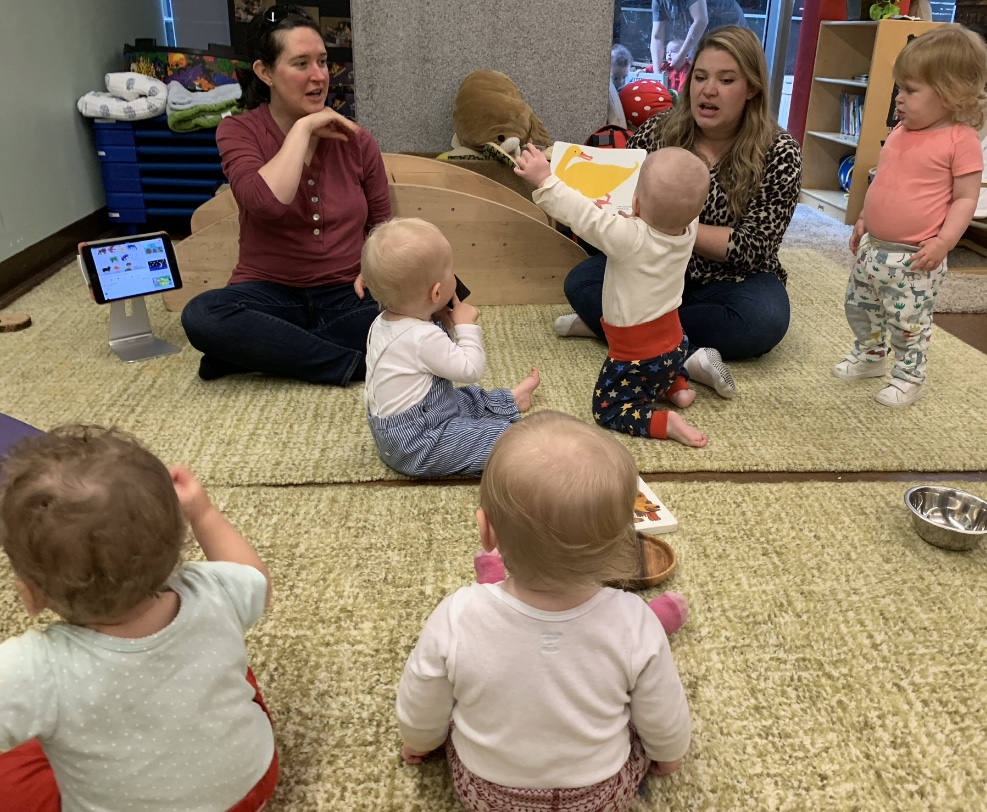 Items brought into the classroom in line with Weekly Plans
~ Produce, including Squash, Apples, Banana, and Berries
~ Fabric
~ Pillow Stuffing
~ Sewing Machine
~ Musical Instruments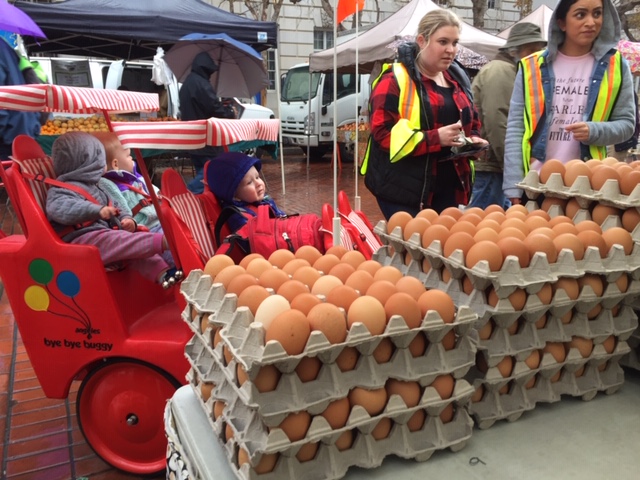 What families did at home to continue and extend the explorations and projects at school
~ Tried similar foods
~ Read familiar books
~ Explored Textures (food, paint, mud, etc.)
Public Demonstrations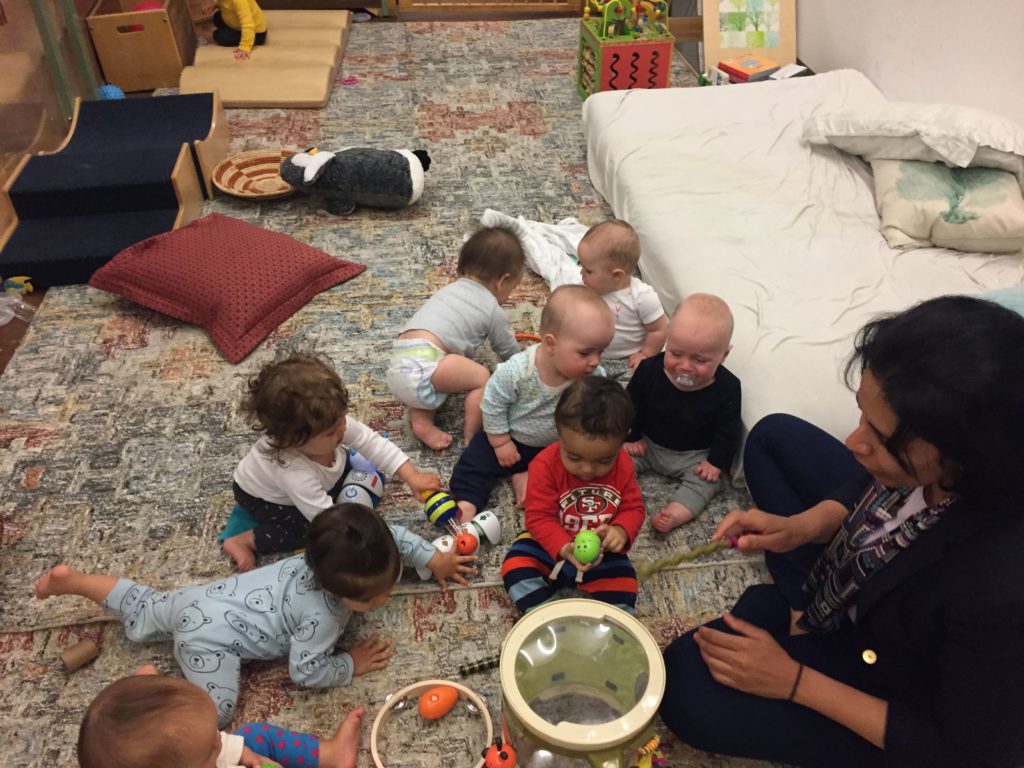 Bayshore Classroom – The Penguins "Making Goop" at the Civic Center Park, May 8th at 4:00 pm – 5:00 pm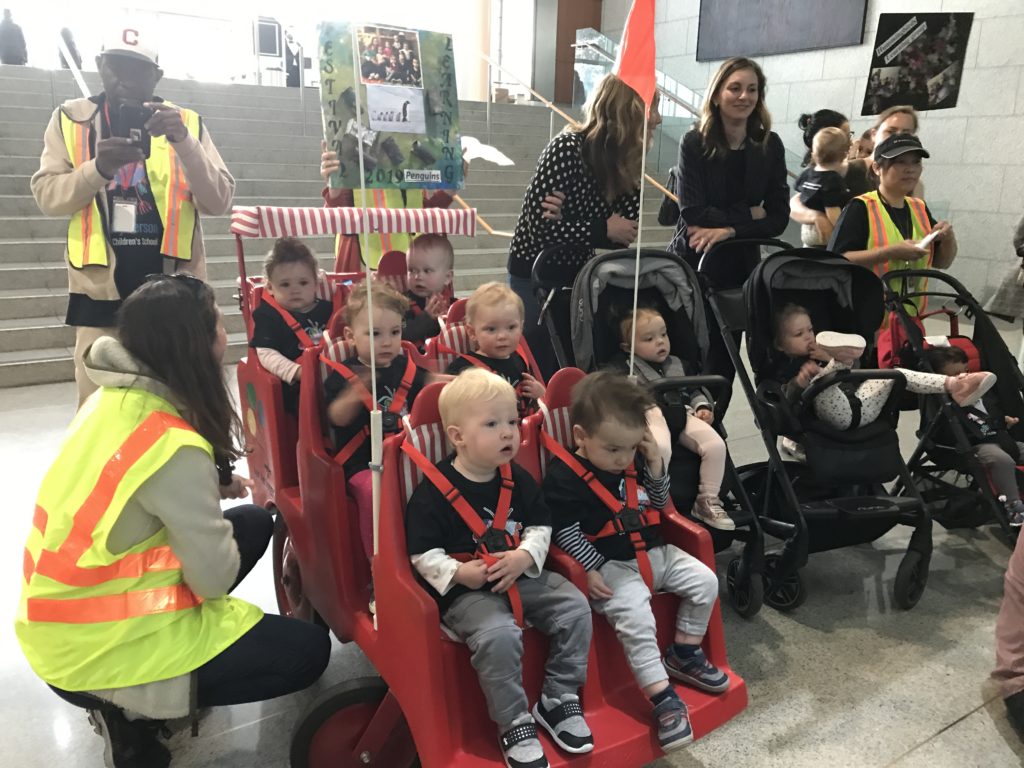 Our Annual Festival of Learning Ribbon Cutting Ceremony that opens the festival is held each year on May 1st, typically, from 9:30–10:00 a.m. in the Great Hall of the Ronald M. George State Office Complex at 455 Golden Gate Avenue in San Francisco.
"The Penguins" have been preparing for the Ribbon Cutting Ceremony for weeks during their other daily explorations, expressions, group bonding, and other amazing adventures, a few of which are represented elsewhere in their area on this website.
The teachers and parents will also document the group's participation in the ceremony. Much of that information, including statistics about the participants, photos, and videos, will be available on a page linking from this one soon after the ceremony is over on the morning of May 1, 2019