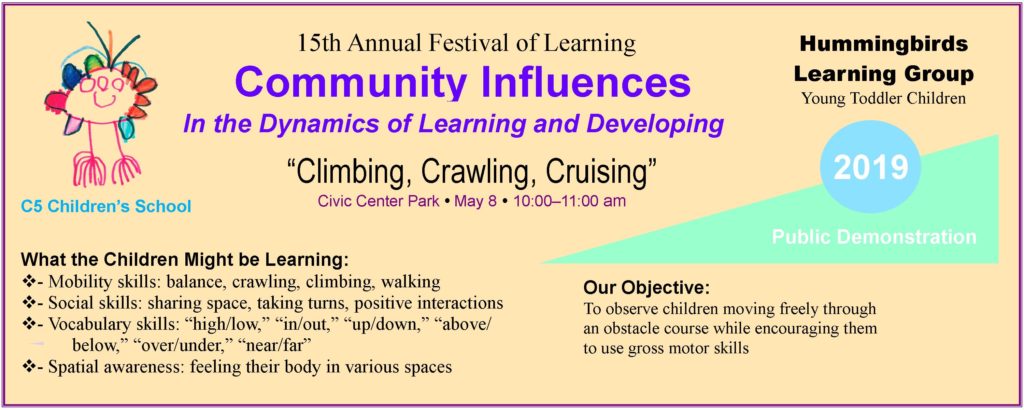 All of the children explored the public demo in their own unique ways.
The focus was on large movement as this has been a running theme and favorite among all of the children lately.
As they all move through physical development at their own pace, they find new ways to climb, roll, walk, crawl, stand, and move every day.
This project was set up to support many types of gross motor play for just that reason.