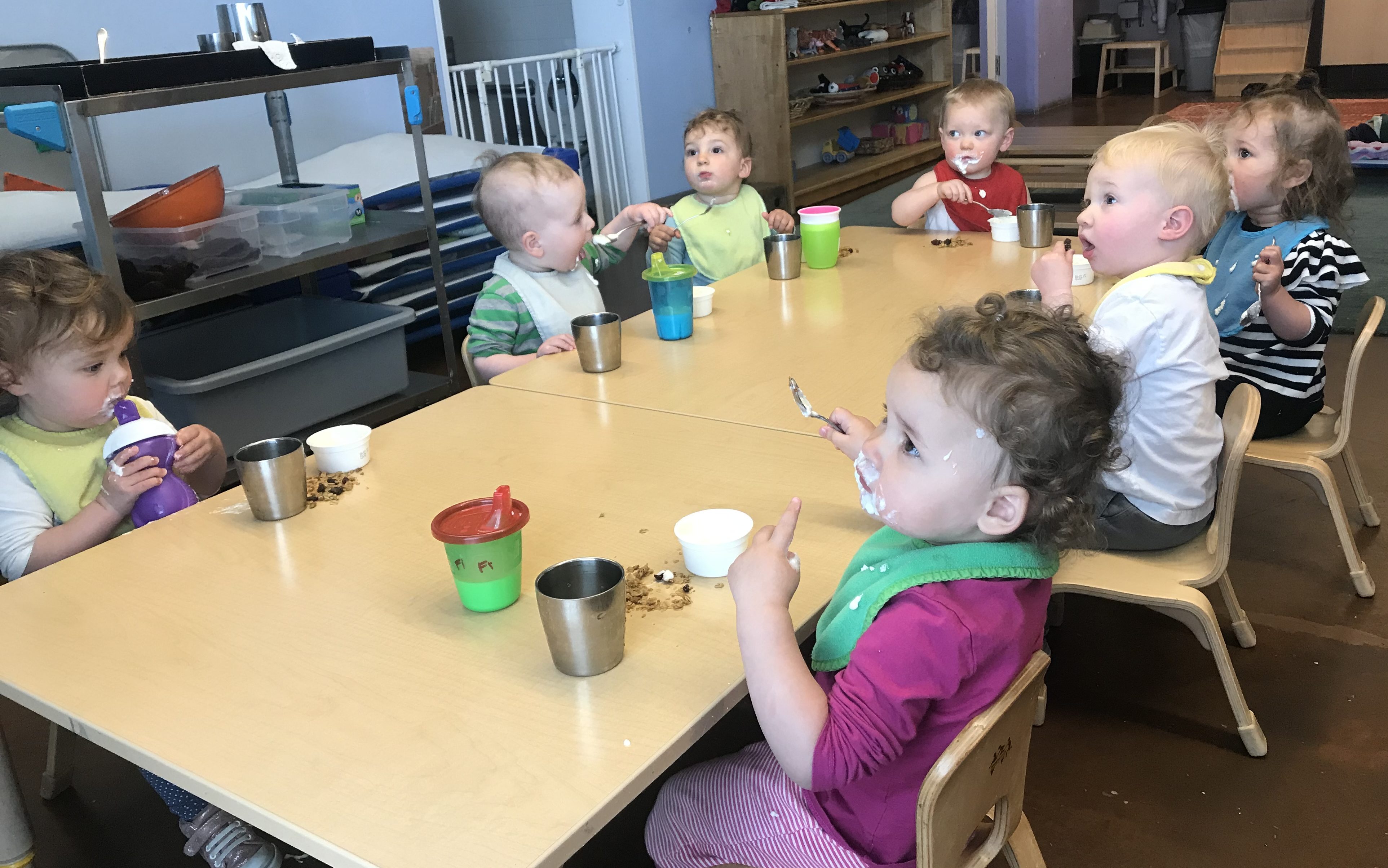 Children: Eon, James, Taylor, Norah, Fianna
Teacher: Courtney and Adriana
Background
During uninterrupted free exploration in the classroom, the teachers frequently observed the children choosing the same items that were available, such as the "Brown Bear, Brown Bear, What Do You See?" book. Different projects were planned to help make connections with the book and the world around them.
The teachers provided numerous copies of the book for all the Hummingbird children, because they constantly wanted to read it. Many possibilities for learning were established as the teachers continued to plan activities around the children's fascination with the book.
To add a sense of expanded scale to the "Brown Bear, Brown Bear, What Do You See?" book, we purchased large laminated photos of each character of the book. The children created their own story by using imaginative play and choosing which animal to interact with next.
Project Exploration
Parent-Family Quotes
"Books are everywhere in our house. We love to read books together, and Norah is starting to read with us and on her own " — Michelle, Norah's mother
"Taylor has a few favorite books that we read. In other books, he likes to look for certain things, like balls or bears or squirrels. He always likes to turn the pages. In fact, sometimes he's so eager to turn the pages that we don't get very much of the book read! He also does the ASL sign for book sometimes, usually not long after he wakes up in the morning and sees books by the bed. We also have three potty books and he has learned "potty," "yuck," and "stinky," reading them. " — Christi and Tom, Taylor's parents
"Books are a big part of Freja's bedtime routine. After bath time, she goes straight to her bookshelf to pick out books she would like to read. We have multiple locations throughout our apartment with books available, so she can independently explore, as well. She enjoys flipping through pages, touching different textures, and identifying animals she recognizes. We often find her sitting with her books looking through them unprompted by her parents." — Erin, Freja's mom
"Eila loves books right now, especially books with rhyming, and books about babies and animals. She is very actively trying to learn language through the books and mimic sounds she hears as we read. She loves reading books over and over, too, as she learns the words and recognizes pages. She also loves interactive books with flaps or textures." — Megan, Eila's mom
Featured Videos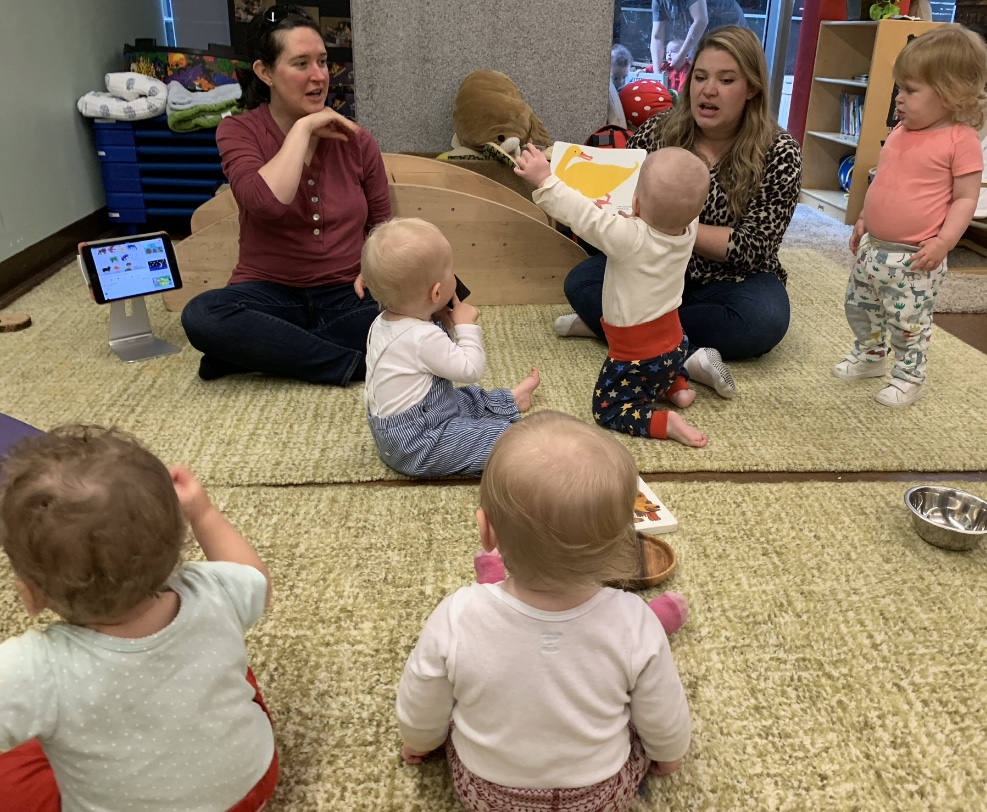 Items brought into the classroom in line with Weekly Plans
~ Produce, including Squash, Apples, Banana, and Berries
~ Fabric
~ Pillow Stuffing
~ Sewing Machine
~ Musical Instruments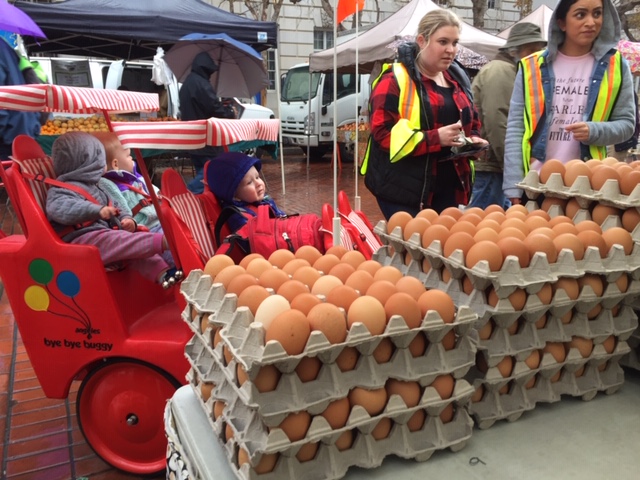 What families did at home to continue and extend the explorations and projects at school
~ Tried similar foods
~ Read familiar books
~ Explored Textures (food, paint, mud, etc.)
Public Demonstrations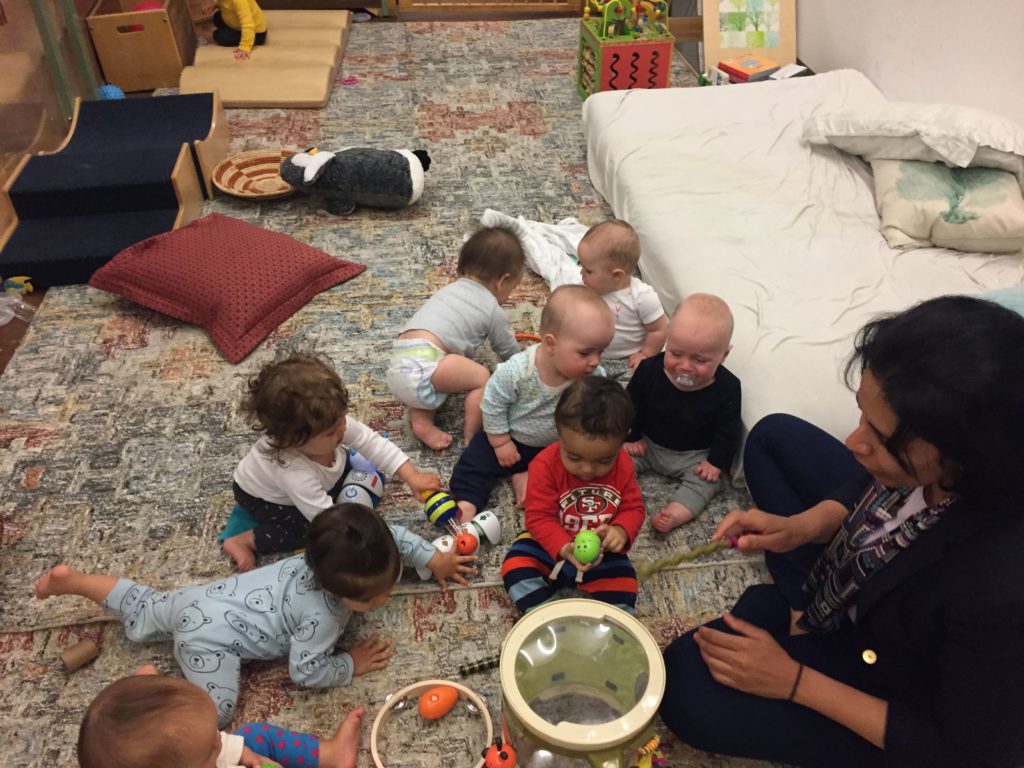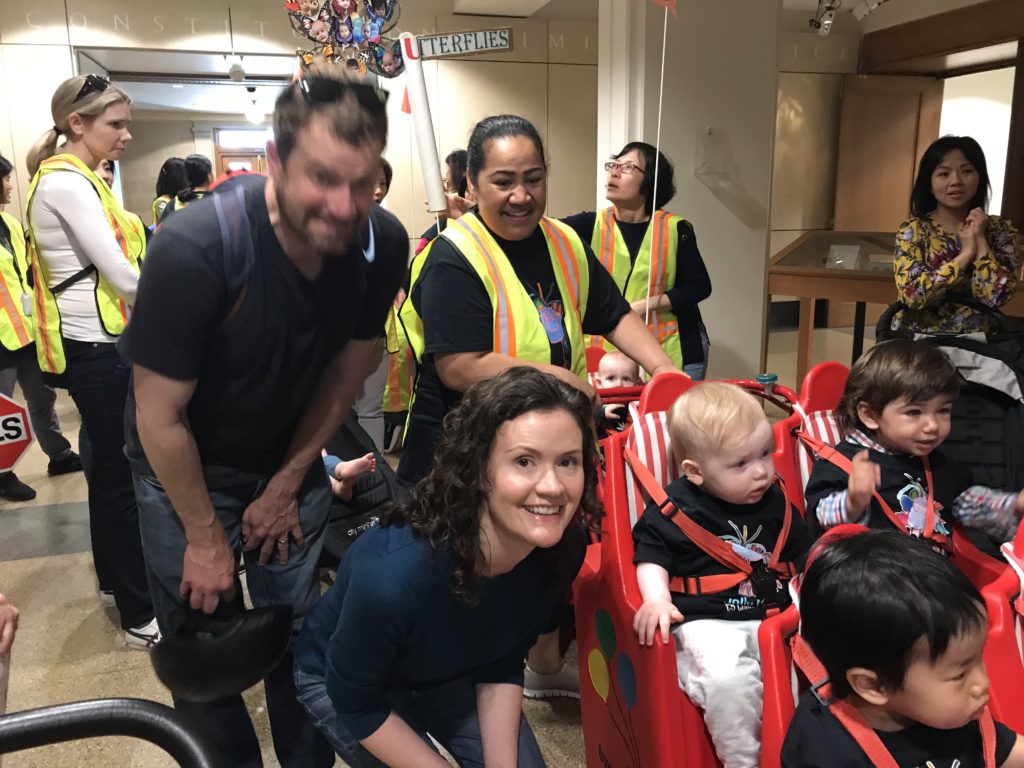 Our Annual Festival of Learning Ribbon Cutting Ceremony that opens the festival is held each year on May 1st, typically, from 9:30–10:00 a.m. in the Great Hall of the Ronald M. George State Office Complex at 455 Golden Gate Avenue in San Francisco.
"The Hummingbirds" have been preparing for the Ribbon Cutting Ceremony for weeks during their other daily explorations, expressions, group bonding, and other amazing adventures, a few of which are represented elsewhere in their area on this website.
The teachers and parents will also document the group's participation in the ceremony. Much of that information, including statistics about the participants, photos, and videos, will be available on a page linking from this one soon after the ceremony is over on the morning of May 1, 2019″