Children: Amelia, Ethan, Scout, Everett, Lucy, Quinn, James, Charles, Isana, Daniel, Raksha, Helen, Anmar, Avram, Hudson, Toni, Quinn, Nathan
Teacher: Mitch, Asako, Van
Background
As the school year of 2018-2019 started, the toddler programs had quite a few students who had different food allergies or sensitivities, and food preferences, such as vegetarian or vegan. That provoked us, as early childhood educators, to pay closer attention to the importance of young children's food intakes and nutrition, as well as to the impact it has on their healthy development.
Project Exploration
Parent-Family Quotes
How does your child participate in cooking at home? How can you support your child's interest in food?

"Not to much, sometimes helps put things in a bowl. Sometimes he will only try a new food at the end of a meal. When he is very hungry he wont explore. We try to give him vegetables first, like peas and corn with butter which he likes. We try to limit snacks so he is hungry at meals, where there is more diverse flavors. " — Miriam
"We show him all ingredients that go into rep and show him how to mix those ingredients together and cook the food. We normally ask him if he wants what we are preparing while we cook. He also eats what he eats." — Barry
"Selecting food when shopping at market. Picking out items to prepare (eggs, veg, berries). Breaking eggs (his favorite). Using the whisk (he loves that word) to stir batter. Pushing down toaster button. How can you support your child interest in food? Talking about food. Making a big deal of food he's involved in making. Making food in shapes (we use cookie cutters for eggs)." — Eric
Featured Videos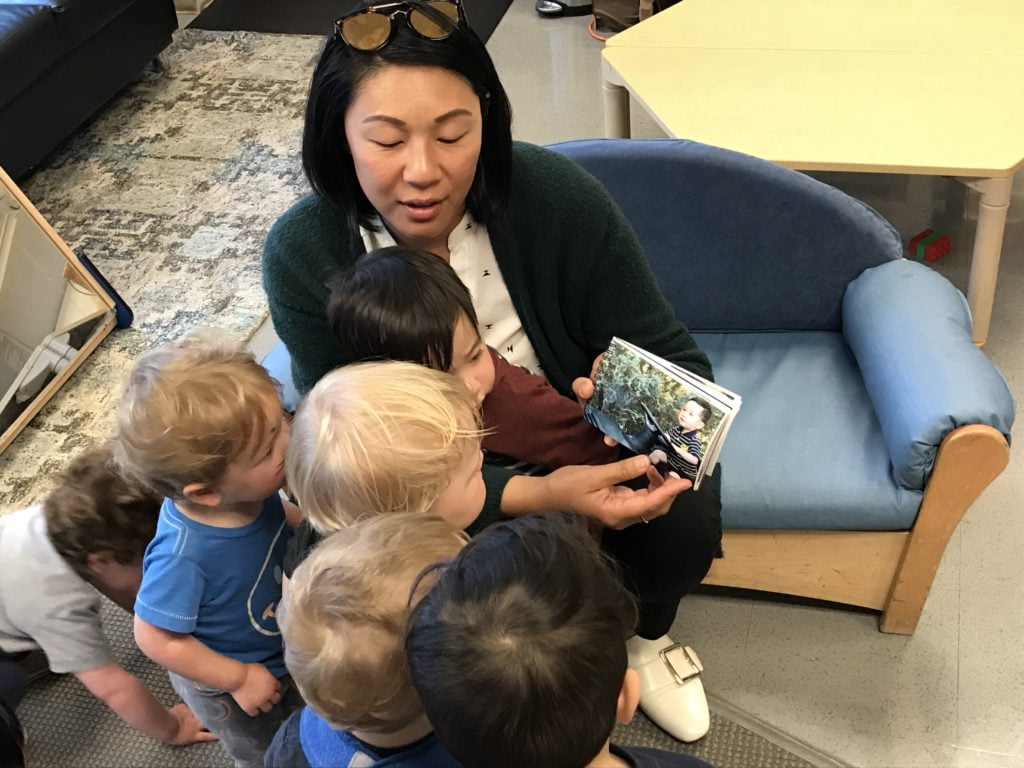 Items brought into the classroom in line with Weekly Plans
~ James's family brought books
~ Toni, Daniel and Avram's families brought vegetables
~ Daniel's family brought a vegetable  ~ ~ Nathan's family brought clothing for dramatic play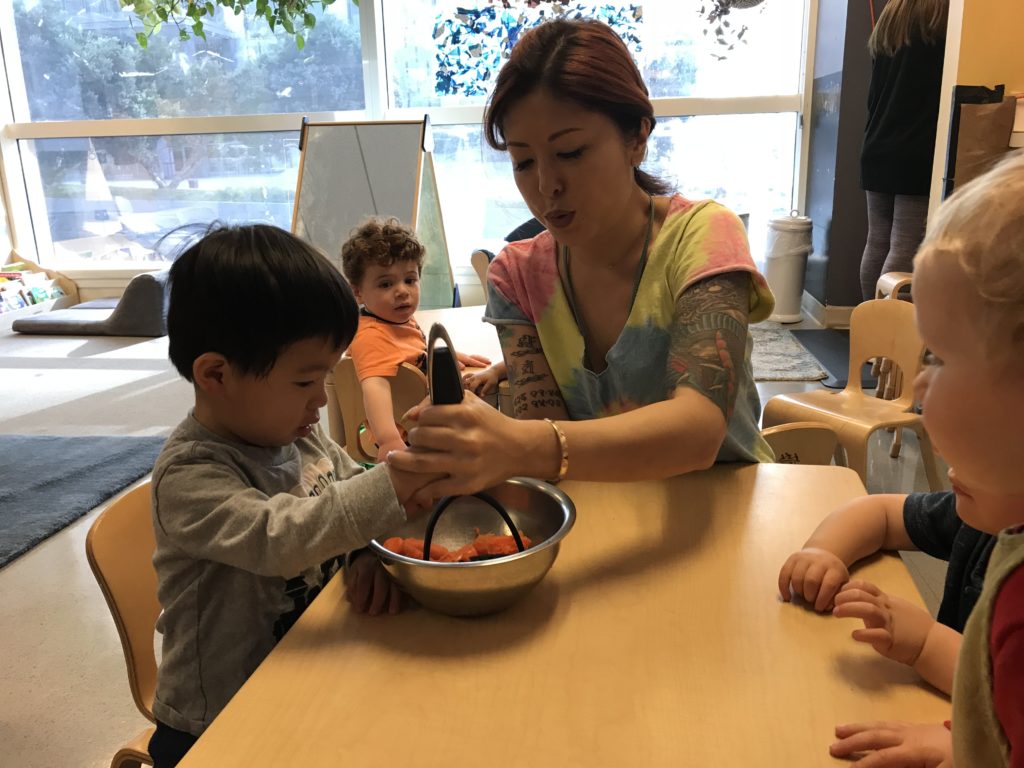 What families did at home to continue and extend the explorations and projects at school
~ Daniel helps with reading stories
~ James learned to eat big pieces of broccoli
~ Charles learned more names of vegetable and fruit
~ Raksha learned to peel the orange skin ~ Avram helps cleaning up
Our Annual Festival of Learning Ribbon Cutting Ceremony that opens the festival is held each year on May 1st, typically, from 9:30–10:00 a.m. in the Great Hall of the Ronald M. George State Office Complex at 455 Golden Gate Avenue in San Francisco.
"The Bay Apples" have been preparing for the Ribbon Cutting Ceremony for weeks during their other daily explorations, expressions, group bonding, and other amazing adventures, a few of which are represented elsewhere in their area on this website.
The teachers and parents will also document the group's participation in the ceremony. Much of that information, including statistics about the participants, photos, and videos, will be available on a page linking from this one soon after the ceremony is over on the morning of May 1, 2019.