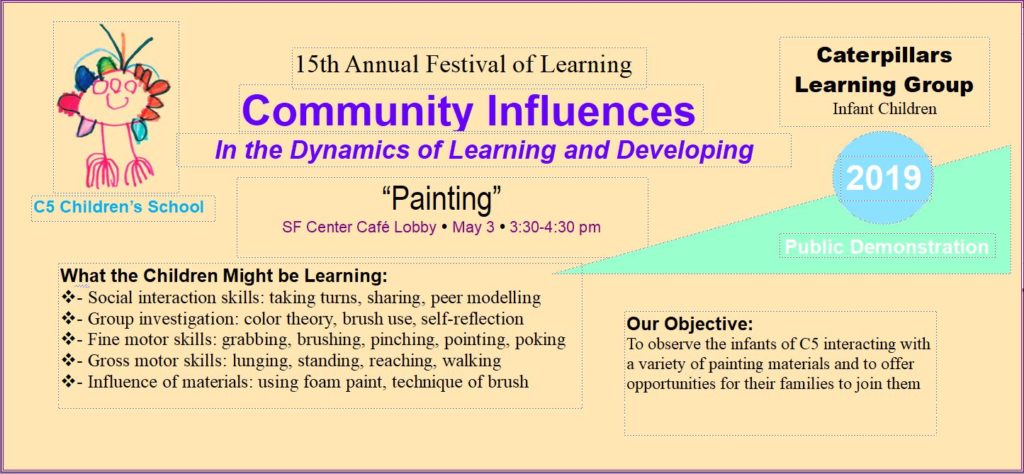 The first Public Demonstration of Festival of Learning for the Caterpillars was such a fun experience for everyone, and we were honored to have our lovely volunteers to come and participate in this memorable and colorful experience
The children were using their whole bodies to apply paints onto different surfaces including mirrors, mats, and cardboards. They also made their own customized first letter of their first names. Parent volunteers and public audience were curious about the paints. Questions arose as they observed their children interact with paints.
The main interest of the young children were putting everything in the mouths, and thanks to the non-toxic paint, children had freedom to explore as they wished. It was such an engaging and fun experience for both children and adults, half an hour flew by and Chloe, enjoyed the activity till the last second. 
Seeing the children covered by all the paints, one audience made a comment, "everything looks edible." and, "everyone was so cute."