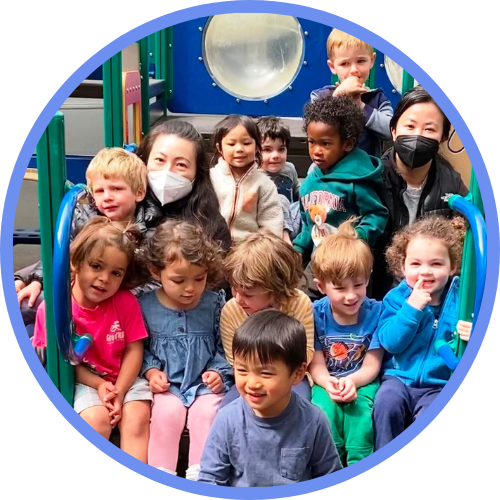 Our Study Focus for 2021-2022:
Impressions & Connections
Social, Emotional, Cognitive, and Physical: The Building Blocks for Learning and Development
C5 Children's School Learning Groups Presentations
Children: Sanai, Viaan Sebastian, Millie, Rhea, Masaki, Raphael, Thea, Khai, Barak, Evan, Evelyn, Eyad
Teachers: Maple, Van, Alana, Yi and Isabella
The children in the Bayshore classroom are the youngest in C5 Children's School. They are typically 2 months old to 24 months old. Their learning group is known as the Rainbow Butterflies.
"She's feeding herself! Thea learned to feed herself at C5." — Rob, Thea's Dad
"He started picking up toys and books and helping us clean up." — Naotake, Masaki's Dad
"Rhea's sister and mother were wondering why she kept pulling on their pants. When we read in her needs and services plan how she helps check her friends diapers, we finally understood what she was doing!" — JP, Rhea's Dad
"We have noticed after she eats she wipes her hands and mouth and sometimes places dishes in dishwasher." — Jonathan, Evelyn's Dad
"We noticed Viann moves his palms when he wants ro be picked up, or when we say hi. Viann started holding his bottle sometimes when drinking milk." — Prateek, Viaan's Dad
Children: Miles, Madeline, Kahlil, Oliver, Sylvia, Emile, Benjamin, Delali, Maxwell, Milo
Teacher: Ruby, Emily and Shu
The children in the Pacific classroom are the toddlers. They are typically 18 months old to 2.5 Years old. Their learning group is known as the Rainbow.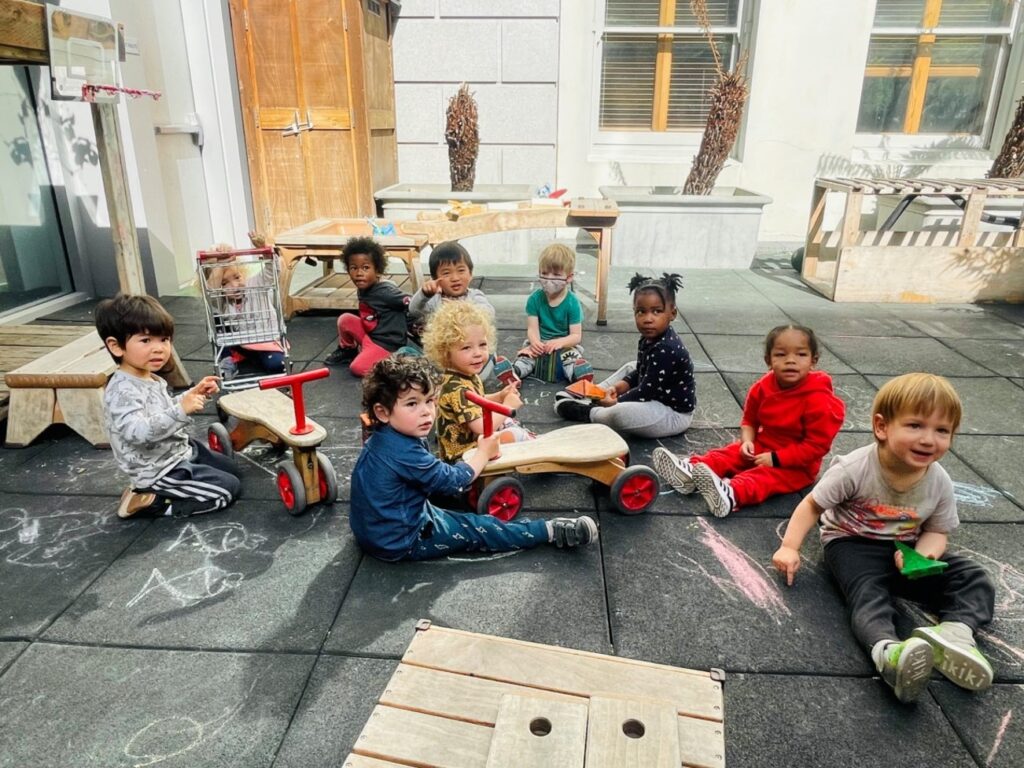 "We have made LOTS of things with play dough. Favorites are: muffins, cakes with decorations, sugar balls, cookies, ice cream cones, and alligators." — Jenna (Sylvia's mom)
"Ben loved to talk about making dough and helping me mix dough for baking. He knows that making dough means we get to bake yummy treats! He loved mixing in the flour and watching the mixer blend everything together." — Leigh (Benjamin's mom)
"This is great! Thanks for sharing." — Marcell (Madeline's dad)
"I love that you're doing science experiments!" — Valerie (Milo's mom)
"The Friends" and "The Trucks"
Children: Darius, Zoe, Ronan, Marcella, Parker, Beatrice, Leo, Macklin, Juniper, Theo, Miles, Parker, Delali, Tomas, Kahlil, Oliver
Teachers: Amy and Union
The Cable Car classroom group is younger preschool children. They are ages 2.5 to 3.5 years old. This learning group are known as "The Friends" and "The Trucks".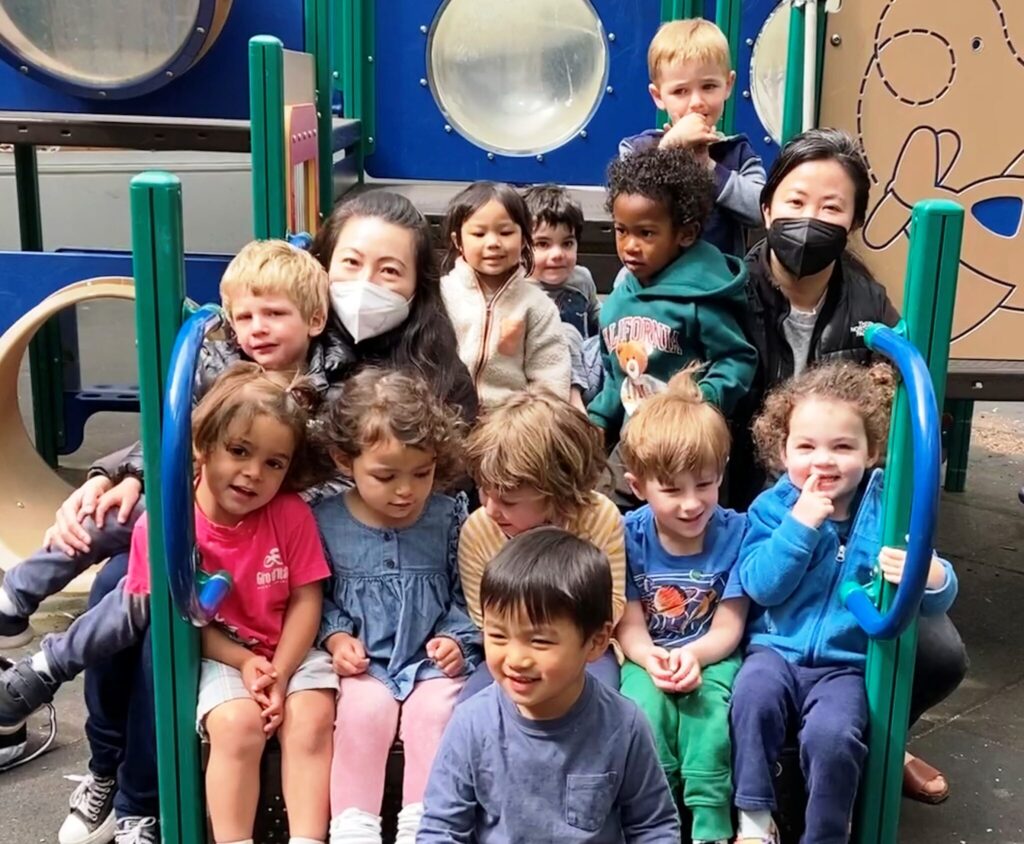 Project Exploration:
The Performance Group
Project Exploration:
The Transportation Group
"She's feeding herself! Thea learned to feed herself at C5." — Rob, Thea's Dad
Children: Matilda, Reagan, Eleanor, Daniel, Judah, Avi, Beckett, Jacob, Leo
Teacher: Lauryn
The Golden Gate classroom consists of the Oldest group of children in our school. They are ages 3.5 to 5.9 years old. This learning group Ghosties are…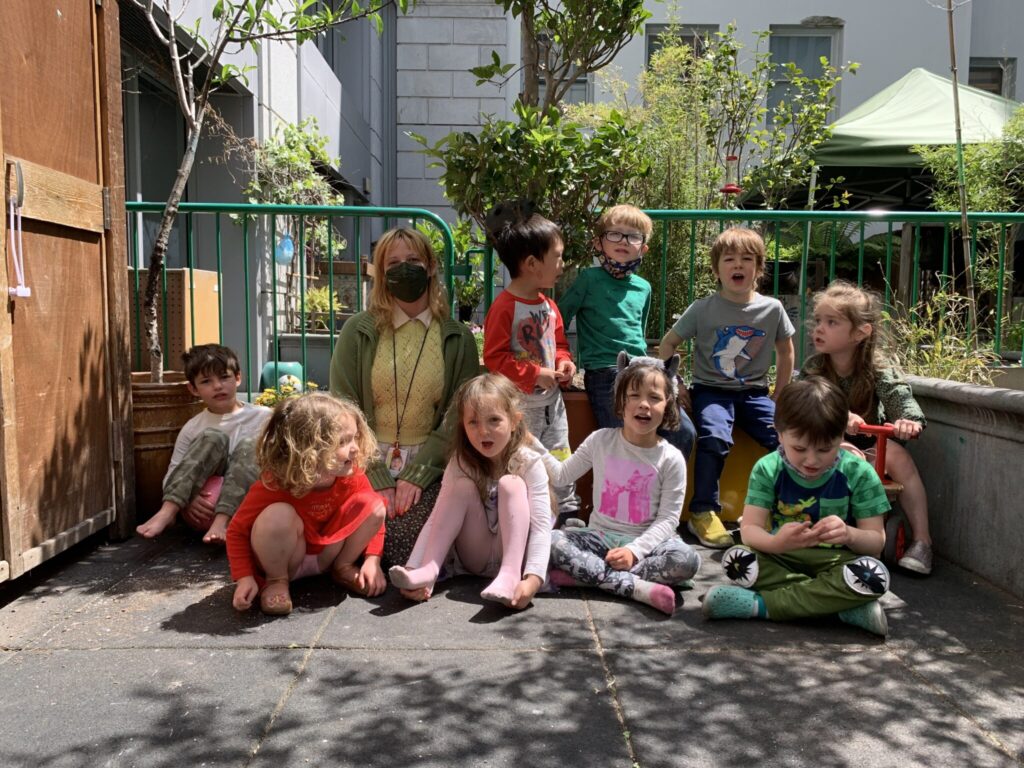 "She's feeding herself! Thea learned to feed herself at C5." — Rob, Thea's Dad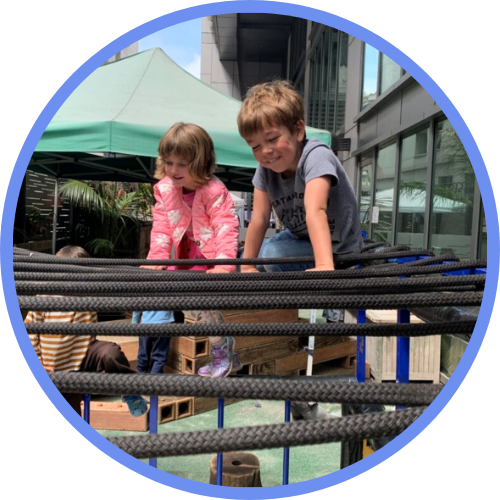 Discover more examples of community influences from the C5 Festival of Learning